A 49-year-old woman has drowned in a family swimming pool in Clearwater, according to authorities.
The woman's mother found her floating in the backyard pool around 5:30 p.m. Monday, according to reports.
Police believe the mother unsuccessfully tried to pull her daughter from the pool. She called 911 and paramedics administered CPR upon their arrival. The woman was declared dead a short time later.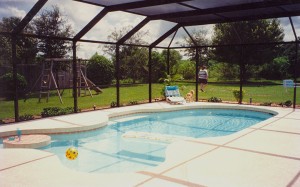 Also on Monday evening, police reported that a 7-year-old boy drowned in a backyard pool in nearby Pinellas Park. The child was taken to a hospital where he was declared dead.
No additional information on either case is available at this time.
According to the Centers for Disease Control and Prevention, ten people drown every day across the United States. Moreover, of the top causes of unintentional death in the country, drowning takes the number five spot. Children under the age of 14 are most likely to fall victim to drowning accidents. In fact, approximately one in five people who drown are children under the age of 14 and many more suffer serious, life-altering injuries after being submerged.
Most children who die from drowning accidents were killed in a residential swimming pool. Those that survive near-drowning accidents are often left to face brain injuries, learning disabilities and memory problems, just to name a few. An important fact to note is that when a residential swimming pool has a fence surrounding it, the chance of a drowning decreases by 90 percent.
Our Pinellas County Swimming Pool Accident Injury Lawyers at Whittel & Melton can help you get the financial compensation you deserve. Although monetary compensation will not make up for the loss of a loved one or a traumatic injury, it is still important to hold the negligent person or party accountable for their negligence. You can call us at any time for a free case evaluation at 727-823-0000 or contact us online.