A 47-year-old woman was arrested and charged with her involvement in a hit and run collision with two motorcycles. 
Clearwater police said that the 47-year-old woman was charged with two counts of leaving the scene of a crash with injury.
The hit and run crash happened around 8:30 p.m. Friday evening on State Road 590 at Lucas Drive. Officers said the woman fled the scene immediately following the crash. 
One of the motorcyclists was taken to a nearby hospital in St. Petersburg with potentially life-threatening injuries. The biker remained in critical condition as of Saturday morning.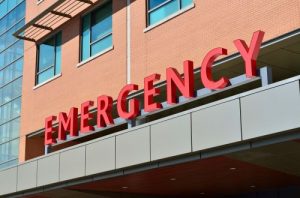 The other motorcyclist was treated at the crash site by medics with Clearwater Fire & Rescue. 
Police said the woman's car broke down and she had it towed to an apartment complex. She apparently called police Saturday morning to tell them she was the hit and run driver. 
Being involved in a car accident is bad enough. It is even worse when the driver flees the scene of the accident. Drivers leave the scene of a crash for numerous reasons, the most common being they are driving under the influence of drugs or alcohol, do not have car insurance, or are just scared of being held accountable for their reckless actions. Regardless of why a driver decides to leave a crash that they caused, this is never a good idea. They will face criminal consequences they may have avoided if they stayed at the site where the wreck occurred. 
The AAA Foundation for Traffic Safety conducted research on hit and run crashes in the United States and found that since 2006, about 682,000 happen every single year. Most of these accidents, 65% in fact, involved pedestrians or bikers who were killed. Florida, Louisiana, and New Mexico had the highest number of fatal hit and run collisions per capita. 
It is illegal in every single state in the U.S. to flee the scene of an accident. As car accident attorneys in the state of Florida, we cannot stress how important it is to remain at the crash site after an accident. If you have been involved in a crash, please do the following: 
Help anyone who has been injured.

Check with all other cars involved and call 911 for medical assistance. 

Keep yourself visible to other motorists.

You want to make sure other drivers approaching can see the crash site. You may have to move cars out of the way for traffic to continue to flow, and possibly use hazard flashers, flares, and even reflective triangles. The most important thing is to find a place to stay safe until emergency services arrive to help.  

Call the police and file an accident report.

Anytime a person leaves the scene of a crash, you need to let police know. They may be able to catch the negligent driver before they cause another crash. 

Take notes right away so you do not forget what happened.

Jot down anything you can remember from the accident, like the make and model of the fleeing driver's car, their license plate number, the color of the car, and what direction they sped away in. All information you can remember can help police locate the runaway driver. 

Speak to any witnesses of the crash.

Eyewitnesses can help validate your claim against the at-fault driver. If a witness of the crash stopped to check on you or any other people, get their information and ask them to recall what they saw. They may have valuable information that you were not able to obtain about the crash. 
If you or a loved one was involved in a hit and run crash in Clearwater or elsewhere in the Tampa Bay area, our Tampa Auto Accident Attorneys at Whittel & Melton are here to help you understand all of your legal options for financial compensation. There are usually two options for recovering damages after a hit and run wreck: tracking down the reckless driver and filing a claim against them or seeking compensation from your own insurance company when the reckless driver cannot be located. We will help you fight for full and fair compensation so that you can rest and recover from your injuries. 
Hit and run accidents can be complex matters, but we can deal with all the parties involved to get you the maximum compensation amount possible. We are available 24/7, so we urge you to contact us as soon as possible after a hit and run crash so that we can get to work.