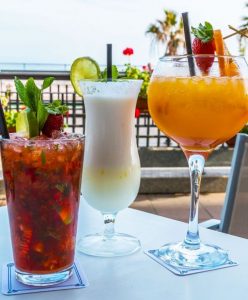 The U.S. Department of Transportation's National Highway Traffic Safety Administration (NHTSA) is reminding people across the United States to drive sober as their high visibility enforcement has already begun and will continue through Labor Day. 
There will be an increase in the amount of law enforcement patrolling the roads through September 7. 
The latest data from the NHTSA shows that around Labor Day is one of the deadliest times to be on the road. There were 10,511 traffic fatalities in 2018 that involved a motorist with a blood alcohol concentration (BAC) of .08 or more. This accounted for 29% of all motor vehicle accident deaths for 2018. Another 7,051 fatal accidents involved drivers who had a BAC of .15 or more, which is nearly twice the legal limit in the state of Florida and most other states. 
Our Tampa Bay Auto Accident Lawyers at Whittel & Melton would like to remind drivers the importance of staying sober behind the wheel. It is illegal to drive under the influence of alcohol, drugs, and even prescription or over the counter drugs, regardless of whether they are legal or illegal. Even in states where marijuana is legal, it is still illegal to drive under the influence of this drug. If a prescription drug or even an over the counter medication impairs a person's faculties, then it is illegal to operate a motor vehicle under their influence. 
A person is considered intoxicated when their BAC is .08 or higher in the state of Florida. The truth is that DUI-related accidents and fatalities occur quite regularly on our roads and highways. According to the NHTSA, there were 3,133 people killed in car accidents in the state of Florida in 2018. Of those, 814 were the result of a drunk or impaired driver. In 2017, Florida had 3,116 motor vehicle fatalities with 841 attributed to intoxicated motorists. 
Liability in DUI Car Accidents 
Victims of DUI collisions as well as family members who have lost a loved one in a DUI crash can file a personal injury or wrongful death lawsuit against the at-fault driver to recover financial compensation for their losses. It must be demonstrated that the driver acted negligently, and a BAC over the legal limit of .08 is evidence of negligence, which can find them liable for any damages they caused. 
In certain DUI-related cases, another party can be found at-fault or partially responsible for the collision: 
An adult who provides a person under the age of 21 with alcohol could be held responsible for damages caused by the driver. 

An employer could also be deemed at-fault if their employee has too much to drink at a work function and then gets behind the wheel of a car. 

If an intoxicated driver does not have car insurance, the victim of a crash may be able to seek damages through their own insurance policy for uninsured/underinsured motorist claims. 

The state of Florida also has what is called dram shop liability laws which applies to establishments, bartenders, and even social hosts that sold or provided alcohol to a person who then became too impaired and caused a DUI-related crash. 
Our Tampa Bay Auto Accident Attorneys at Whittel & Melton Can Help 
If you or someone you love has been injured or killed by a driver who was operating a vehicle under the influence of drugs or alcohol, you need to get legal help from a personal injury or wrongful death attorney as soon as possible. Our Tampa Bay Auto Accident Lawyers at Whittel & Melton know how painful these accidents can be, which is why we will do everything we can to fully investigate the accident and provide you with the honest feedback you need to understand your legal rights for recovering financial compensation. We will be there with you through every step of the recovery process and fight for what is fair.  
We know that no amount of compensation will undo what has happened, but it can help you hold the responsible driver accountable for their reckless actions as well as provide you with some financial relief as you move forward with your life. We are here to help you in St. Petersburg,Tampa, Brandon, Clearwater, Sarasota, Bradenton and elsewhere in Pinellas, Manatee, Hillsborough, and Sarasota Counties.