According to police, a 2-year-old boy was killed after a Winter Haven woman who was drunk crashed an SUV loaded with passengers.
The Florida Highway Patrol believes the 24-year-old woman drove her vehicle onto a shoulder in Manatee County on Saturday afternoon. The vehicle went airborne, overturned several times and crashed into several trees.
The accident killed the 2-year-old Winter Haven boy, who police said was not wearing a seatbelt or child restraint. The driver, two adult passengers and a 6-month-old boy were seriously injured. Seven other children suffered minor injuries.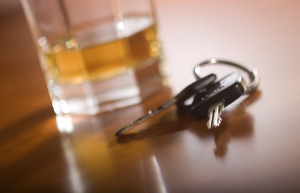 The female driver was charged with DUI manslaughter and other counts.
An estimated one-third of all traffic fatalities involve drivers whose abilities have been significantly diminished by drinking alcohol. In fact, it is estimated that two in every ten Americans will be involved in an alcohol-related crash at some point in their lives.
The sad truth is that drunk drivers choose to be irresponsible and negligent. Every single time a drunk driver chooses to get behind the wheel, he or she puts everyone else on the road at risk of serious injury or death. A Tampa Bay Auto Accident Attorney at Whittel & Melton knows how dangerous these reckless drivers are and will fight to get maximum compensation for injury victims who have suffered harm because of the selfish acts of drunk drivers.
If you have been injured or lost a loved one in a drunk driving accident, we can help you obtain justice. We will handle all aspects of the case, including the investigation of your case and dealing with the impaired driver's insurance company. You should be able to focus on your physical and emotional health. Call 813-221-3200 today to discuss your case with us or contact us online to arrange a free consultation.