WalletHub named Tampa the 9th fastest growing city in the United States in 2020, which means tourism and revenue are up in the area, but this also means rush hour traffic can be a nightmare to contend with. 
At Whittel & Melton, our Tampa Bay Car and Truck Accident Lawyers know full well that there is no realistic way to completely avoid traffic. However, there are some tips we can offer to help you spend less time sitting in heavy traffic, which may help you have a better day.  
Steering clear of traffic reduces your chances of being involved in a car accident significantly, which is just one benefit. If you have been involved in a car accident in the Tampa Bay area then we urge you to get in touch with us to learn more about what we can do to help you file a personal injury claim for damages.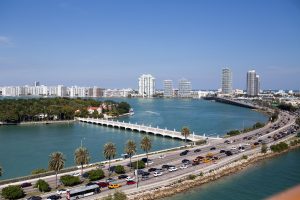 The good news is that there are some great strategies that you can implement when you are aware of the traffic patterns and can act accordingly. 
The more you understand about Tampa's population growth, the more you can understand why traffic is such an issue. Interstate-275, I-4, I-75, SR 580, SR 582, SR 583, US 301, US 92, and Dale Mabry Highway are a few of the major highways that have become a bear to navigate during peak travel times throughout the day. While there are many benefits to minimizing your time spent in traffic and thus in your vehicle, the main one is that the less amount of time you are on the roads the less likely you are to be involved in a car accident. We know that it is not always possible to avoid a car accident, but we know that there are ways to reduce the odds of being involved in one. 
Read on to understand more about traffic in Tampa and how you can navigate it more effectively. 
Factors that Contribute to Growing Traffic in Tampa
Increasing Population
Florida dominates the growth trend as an entire state, and Tampa Bay is growing every single day with more people setting up residence here. Over the past 9 years Tampa's population growth rate remains pretty consistent ranging from 0.63% to 2.45%, adding around 2,199 to 8,817 people every year. There are numerous workers and entrepreneurs moving here every year to take advantage of the many job opportunities, which contributes to the strong population growth. 
Construction Projects
Tampa has its fair share of construction projects that result in lane closures, street closures, etours, and of course, delays. You can register for alerts to be sent to your phone or email each day so that you can have an update about traffic patterns before you leave your house every morning. 
Some of the construction projects in Tampa include:
Dale Mabry Highway Roadway Lighting Maintenance at W. Humphrey Street

Hillsborough County Bridge Maintenance Repair US 41, SR 60 and US 301

I-275 (Howard Frankland Bridge) New southbound bridge between Pinellas and Hillsborough counties

I-275 Widening from I-4 to north of US 92 (Hillsborough Ave.)

I-275, I-4, I-75 Wrong-way Detection Installation in Hillsborough and Pinellas Counties

I-75 Ramp Reconfiguration and Interchange Modification from south of MLK (exit 260) to I-4

Independence Parkway Repaving of SR 589 (Veterans Expressway) Ramps

SR 580 (Hillsborough Ave) Median Safety Improvements from Memorial Hwy/Sheldon Rd to Himes Ave

SR 582 (Fowler Avenue) Intersection Improvements (Multiple Locations)

SR 583 (56th St) Roadway Lighting Maintenance from Hillsborough Ave to Puritan Rd

SR 60 (Kennedy Blvd) Safety Enhancements and Pedestrian Improvements from West Shore Blvd to MacDill Ave

US 301 Median Safety Improvements from Falkenburg Road to Sligh Avenue

US 92 (Hillsborough Ave) Highway Lighting from 56th St and I-4

US 92 (Hillsborough Avenue) Mid-block Crosswalk between Central Ave and 56th Street
By knowing these locations and the traffic patterns, you can plan alternate routes and help yourself have a better commute. 
Learn Peak Traffic Times in Tampa 
When you are able to understand the peak times and traffic patterns, it can become a great deal easier to navigate Hillsborough and Pinellas County traffic. 
The "Rush Hour Rampage" in Tampa is from 7:30 and 9:30 am and again from 3:30 to 7:30 pm. During these times, it is best to avoid Hillsborough Ave and popular I-275 exits.
Back Roads Might Increase Your Travel Time 
While you might think that taking the back roads will shorten your commute, you'd be wrong. There are over 130 main roads in Pinellas County that have smart technology, like Ulmerton Rd. and U.S. 19, so if you are traveling with traffic the green lights actually last longer. Smaller roads like Belcher Rd. or Bellaire Rd. have shorter green lights, which means more time waiting.  
Follow Speed Limits 
The "InSync" smart traffic signals are timed to work with speed limits, so if you are going too fast or too slow then you could hit more red lights. 
Talk to Your Boss About Working from Home 
Even if you can work a few days from home, this could help you avoid a few days of traffic. Start by asking your boss to work 1-2 days from home to show that you can be just as productive at your home office as at your work office. If you can show that you are able to be as productive, if not more, then they may be more inclined to let you work more days from home or even full time at home. 
You could even ask to work off peak hours so that you avoid rush hour traffic, like 10:00am to 7:00pm or 6:00am to 2:00pm.
Take Advantage of Public Transportation
Tampa boasts many different options for getting around, such as bikes and buses. Tampa has Coast Bikes available and numerous hubs to park them located around the city. Tampa also has various scooters to rent, such as Lime, Bird and Spin. Tampa also has a pirate water taxi, the Downtowner ride share service, the Hart bus, Zipcar, and the Teco Line Streetcar. 
Avoiding Traffic Means Hours of Your Life Back 
Rush hour traffic can add hundreds of wasted hours to your life. By taking advantage of some of the options we have outlined above, you will see lots of time saved and value added back to your life. You will also minimize your risk of being involved in a traffic accident. 
If you are harmed in a car or truck accident in Tampa, our Tampa Bay Car Accident Attorneys and Tampa Bay Truck Accident Attorneys at Whittel & Melton are here to help. Call us at 727-823-0000 or contact us online for a free consultation.