A bicyclist was seriously injured Wednesday morning after he was struck by a semi-truck in Winter Haven.
The crash occurred at 10:25 a.m. on U.S 17 near Snively Avenue, according to reports.
The Polk County Sheriff's Office said a white semi-truck, hauling a 53-foot box trailer, was travelling northbound and attempted to turn onto Snively Avenue when it smashed into the 53-year-old bicyclist.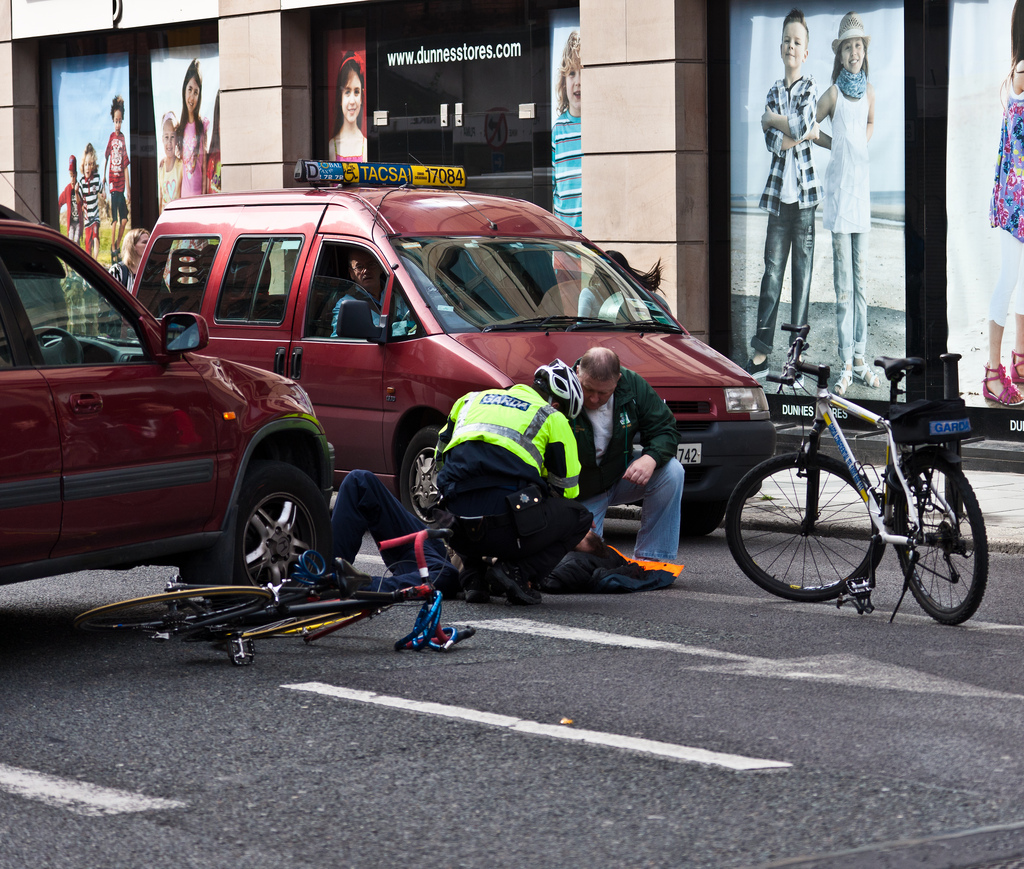 One of the man's arms was crushed by the truck's tires. Witnesses were able to help the man and stayed with him until emergency crews arrived.
He was transported by air to Lakeland Regional Medical Center, where he was listed in serious but stable condition.
Investigators do not believe speed or alcohol played a role in the collision.
The crash remains under investigation.
Bicycling is a very popular sport, especially in the Tampa Bay area where the climate is mostly warm year round. Even commuting by bicycle has become increasingly common in the area. Despite whether you just ride your bike for exercise on the weekends or if you are travelling on your bike every day to get to work, you most likely know the many safety precautions you must take on the roadways, such as wearing a helmet, following traffic laws and keeping an eye out for all other drivers, cyclists and pedestrians sharing the road with you. However, even the safest bicyclist can find themselves involved in an accident that is not their fault. If a negligent motorist caused you to suffer injuries in a bicycle accident, a Tampa Bay Trucking Accident Lawyer at Whittel & Melton can help you obtain financial compensation through a personal injury lawsuit.

Accidents involving trucks can be quite complicated, and usually result in severe injuries or death due to the sheer size and weight of a truck compared to a pedestrian or smaller automobile. In fact, according to government statistics, more than 25,000 people were injured in collisions involving large trucks in 2012, and another 697 were killed.
If you or someone you love has been injured in a trucking accident in Polk County, a Tampa Bay Trucking Accident Attorney at Whittel & Melton can fight to recover maximum compensation on your behalf. By using top accident reconstruction and medical experts, we can thoroughly investigate the cause of your accident in order to present the strongest case possible. We will aggressively pursue all types of damages to ensure that you are adequately compensated for your suffering. For a free consultation of your truck accident case, please contact us today online or call 813-221-3200. You can reach us statewide and toll-free by dialing 866-608-5529.
Photo credit: infomatique / Foter.com / CC BY-SA