A 40-year-old Kissimmee motorcyclist was killed Wednesday after a car that was turning in front of him struck him on Fletcher Avenue.
The biker was riding a 2000 Yamaha Road Star westbound around 7:30 p.m. on Fletcher Avenue when the driver of a 1998 Ford Taurus heading eastbound tried to execute a left turn onto 42nd Street and turned into the biker's path causing the motorcycle to hit the passenger side of the car, according to the Hillsborough County Sheriff's Office.
The Kissimmee motorcyclist was rushed to a nearby hospital where he was pronounced dead. According to police, the man was wearing a helmet.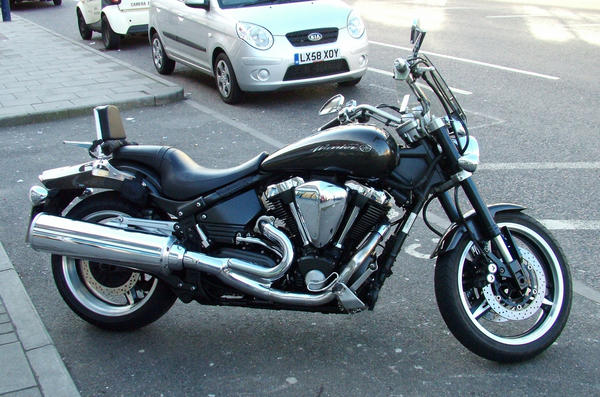 The 27-year-old driver of the Taurus and his passenger were taken to a hospital with non-life threatening injuries, according to reports.
The investigation is ongoing. No charges have been filed at this point.
According to the National Highway Traffic Safety Administration, motorcyclists are 35 times more likely to experience a fatality when travelling on the roadway than those riding in passenger cars. Despite numerous efforts to raise awareness and safety for motorcyclists, the number of bikers killed in motor vehicle accidents increased by 2 percent from 2010 to 2011. With the number of motorcyclists on the roads steadily increasing, the sad truth is that the number of deadly accidents is also on the rise.
The majority of motorcycle accidents involve another vehicle, and most of the time it is the motorist and not the motorcyclist who is at fault. There are many things drivers can do to prevent collisions with bikers, including taking the time to check blind spots when turning or changing lanes and allowing for more space when following a biker. Moreover, drivers should limit the amount of distractions while behind the wheel, use proper traffic signals and always follow the general rules of the road.

As the holidays approach, it is especially important to stay focused and drive safely and cautiously. If you are operating a motorcycle, remember to wear a helmet. If you are a motorist, remember to always look twice to be safe. In the unfortunate event that you are injured or a loved one is killed in a motorcycle crash, a Tampa Bay Motorcycle Accident Lawyer at Whittel & Melton is readily available to assist you. We represent accident victims throughout Hillsborough, Pinellas, Manatee and Sarasota Counties, including Tampa, Brandon, St. Petersburg, Clearwater, Bradenton, Sarasota and everywhere else in between. Call us today for a free consultation and case evaluation at 813-221-3200 or dial us statewide and toll-free at 866-608-5529.