A 24-year-old Maryland man on a cross-country bike trip to raise money for hearing loss was forced to put the last leg of his more than 10,000-mile trek on hold after he was struck by a semi-trailer truck earlier this month.
The man was biking with his cousin on a highway from Tropicana Field in St. Petersburg en route to Miami, the final stop on the almost six-month-long journey, when he was clipped by the mirror of a blue freight truck at around 9:40 p.m., according to a Polk County Sheriff spokeswoman.
He fell off his bike and landed on the shoulder of the roadway.
Emergency responders arrived at the accident site, but the man, who is deaf, was unable
to communicate since his hearing apparatus was knocked off.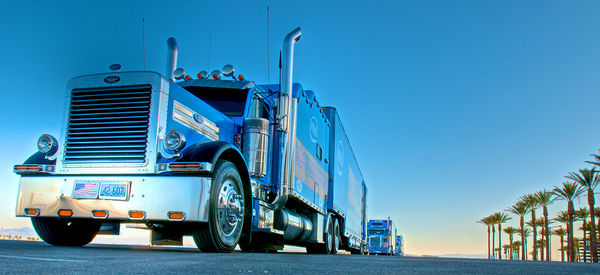 He was taken to Florida Hospital Heartland Medical Center in Sebring. He suffered a concussion, a broken nose, a fractured left cheek bone, road rash and bruising from his fall.
The man has since been released. The Polk County Sheriff's Office is investigating the accident.
The man was born with normal hearing, but went deaf between the ages of two and 10. He endured cochlear implant surgery and was able to join the hearing world.
Last fall, he decided to combine his love for baseball, bike riding and helping others in hopes of raising money and awareness for cochlear implants.
The baseball fan set out on a bike trip to Major League Baseball stadiums across the country in April.
While the accident set him back a few weeks, he did make it to 30th and final stop on his charity ride Tuesday night to see the Miami Marlins game against the Philadelphia Phillies at Marlins Park.
Before the accident, the man raised more than $140,000.
While the details regarding this accident are sparse, if the truck driver was aware that he hit the bicyclist, he could face criminal charges for failing to stop and wait for authorities. Additionally, the cyclist could seek financial compensation for the damages he suffered.

The man in this case is extremely lucky, even though he did suffer some serious injuries. Most bicycle vs. semi-truck collisions result in severe catastrophic injuries or death. If you or someone you love has been injured in a trucking accident, you must act fast in order to preserve critical evidence from the crash site. Failing to get an injury lawyer involved early on could prevent you from obtaining just financial compensation for your injuries.
If you or someone close to you has suffered injuries in a truck accident in St. Petersburg, Tampa, Clearwater, Brandon, Sarasota, Bartow, Lakeland or the surrounding area, contact a Tampa Bay Trucking Accident Attorney at Whittel & Melton today online or call 727-823-0000 to schedule your free initial consultation. We will fight aggressively to recover the full and fair compensation you deserve.
Photo credit: Ryan Holst / Foter / CC BY