A St. Petersburg teen was recently arrested on charges of DWI manslaughter in connection to a crash that killed a Winter Haven couple in Parrish last year.
The 18-year-old was arrested in early September after the State Attorney's Office filed charges against her, according to the arrest report.
She has been charged with two counts of DWI manslaughter and two counts of DWI causing personal injury to passengers in her vehicle.
She was being held at the Manatee County jail with bail set at $16,000.
On Jan. 8, 2012 at 8:25 p.m. the then 17-year-old teen was driving her 2005 Toyota Prius westbound on State Road 62 when she reportedly ran off the road, over-corrected and re-entered the roadway, hitting a motorcycle carrying the Winter Haven couple.
The couple was ejected from the motorcycle onto the shoulder of the road.
The 61-year-old man and 55-year-old woman were pronounced dead at the scene.
The teen suffered serious injuries in the collision. When her Prius came to a stop, the car's front end caught fire.
She was taken to Manatee Memorial Hospital following the crash. Her blood alcohol level was determined to be .146, according to police.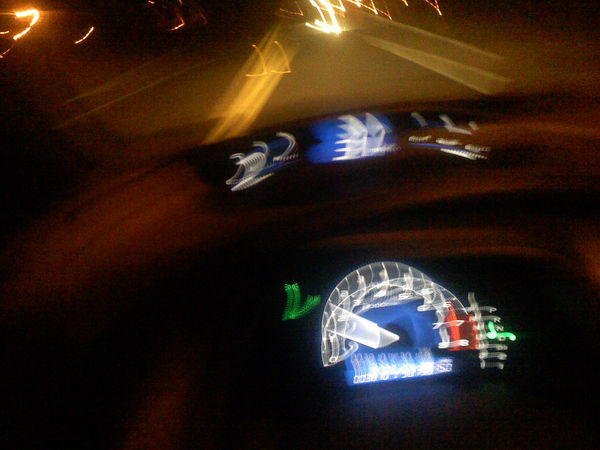 The Florida Highway Patrol performed a homicide traffic investigation and recommended charges to the State Attorney's Office. Charges were filed against the teen on Aug. 21 and a warrant was issued for her arrest.
More than 43,000 people are killed annually in car accidents across the United States, according to the National Highway Traffic Safety Administration. Nearly 40 percent of these fatal crashes are alcohol-related. According to the Centers for Disease Control and Prevention, 32 people are killed every day in the U.S. in automobile accidents involving a drunk driver. This translates to one death every 45 minutes.

Florida law provides victims of drunken driving accidents the right to file an auto negligence lawsuit seeking compensation from drunk drivers and their insurance companies for damages. If you have lost a loved one in an auto accident caused by a drunk driver, you may be able to file a wrongful death lawsuit seeking financial compensation for your loss. No matter the situation, you must be careful when it comes to signing anything presented by the at-fault driver's insurance company. Signing off on a quick settlement could leave you seriously under compensated for your losses and limit your ability to file a claim later for full compensation. Before you speak to the insurance company or sign any documents, it is best to speak with a St. Petersburg DUI Accident Attorney at Whittel & Melton so that you can make an informed decision.
If you have been seriously injured or lost a loved one in an automobile accident caused by a drunk driver, an aggressive DWI/DUI Accident Lawyer at Whittel & Melton can advocate for your best interests. We are committed to assisting DWI/DUI victims who have been harmed by the reckless actions of alcohol-impaired motorists throughout the Tampa Bay area, including St. Petersburg, Carrollwood, Brandon, Plant City, Temple Terrace, Lutz , Ruskin, Valrico, Apollo Beach, Safety Harbor, Clearwater, Clearwater Beach, St. Pete Beach, Tierra Verde, Belleair, Belleair Bluffs, Pinellas Park, Oldsmar, Palm Harbor, Tarpon Springs, Feather Sound, Bradenton, Bradenton Beach, Sarasota, Venice and Longboat Key.
For a complimentary consultation regarding you or your loved one's drunk driving accident and legal rights, contact us right away online or call 727-823-0000.
Photo credit: BarelyFitz / Foter / CC BY