Last month, two children were rescued from inside a car that had flipped over in a St. Petersburg canal.
St. Petersburg police said a chain reaction collision caused the children to be knocked into the canal and trapped them inside the vehicle.
The accident occurred around 2 p.m. just after the children had been picked up by their father from their elementary school.
Police claim a female driver of a gold Chevy Tahoe was heading eastbound on 77th Avenue North when she accelerated and smashed into the cars in front of her, ultimately sending a silver sedan carrying the two children, ages 8 and 9, and their father into the water.
The car hit a pickup, which then hit a bus carrying children to an after-school karate class. No one was harmed from these vehicles.
The father and the 9-year-old boy made it out of the water first. The 8-year-old boy's seatbelt was stuck inside the vehicle, but with the help of some good Samaritans who heard and saw the crash, he was cut out of the seatbelt and pulled out of the water where he was rushed to the hospital as trauma alert.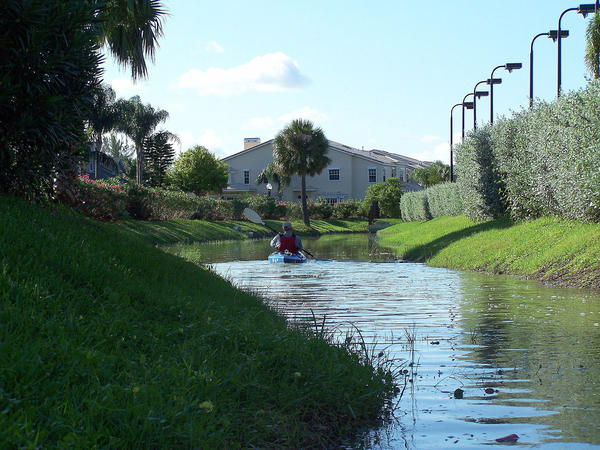 The woman, who apparently had four children in her car, also crashed into the canal. Her and her kids made it out safely.
Police said that the woman driving the Tahoe was at fault and that charges are pending.
Determining who is at fault in a multi-vehicle collision can be difficult. If multiple drivers are found to be responsible for the accident, then comparative negligence may apply.
The state of Florida does follow a comparative negligence system, which holds each responsible party liable for his or her percentage of damages. However, based on the facts reported from this accident, it seems that comparative negligence may not apply since the driver of the SUV was found to be solely responsible for the multi-car crash.

All motorists are required by law to maintain a safe speed at all times. School zones have lower speed limits for a reason, and drivers are urged to always pay extra careful attention in these often congested areas. Sadly, just one act of negligence can cause a tragic collision, as this accident demonstrates. If you were injured in an auto accident due to someone else's carelessness, you should not have to suffer financial strain while you recover from your physical injuries. A St. Petersburg Auto Accident Attorney at Whittel & Melton can help you seek a fair settlement and fight for you in court. We do not collect any fees from you unless you obtain just compensation. For a free initial consultation, contact us today online or call 727- 823-0000 to discuss your case.
Photo credit: greenkayak73 / Foter / CC BY-NC-ND