Everyday items, such as hand sanitizer, urine, champagne, fried potatoes, napkins and a slew of other substances have become hazards that are being blamed for numerous slip and fall accident injuries and the basis for various lawsuits being filed in Hillsborough and Pinellas County courts.
This recent string of lawsuits claims owner negligence in places ranging from an Outback Steakhouse restaurant and Target store to a museum and skateboard park.
Some of the recent cases include:
• A woman who says she slipped on hand sanitizer and fell while visiting the Glazer Children's Museum. Her claim states that she "neither saw the hand sanitizer nor any cautionary signs before she fell."
• A Tampa Walmart shopper claims she slipped and fell on a "fried potato" near the cash register. Her lawsuit alleges she sustained permanent injuries and a reduced ability to lead a normal life or earn money.
• A man celebrating his 76th birthday with his family at an Outback Steakhouse in Plant City says he was sitting at the bar when he reached for his drink and his bar stool slipped on a floor allegedly covered with grease. He ended up falling backward, breaking his neck. He died just two weeks later.
• A woman shopping at a Target in Brandon claims she slipped on what she thought was urine and fell. She claims she suffered hospitalization, medical expenses and a loss of earnings.
• A man skateboarding at SkatePark of Tampa says an employee at the facility began spraying champagne causing him to slip and fall and suffer serious injuries.
• A man dining at Acropolis in Riverview says the staff at the restaurant began dancing and "negligently and dangerously" tossing napkins into the air, as is customary at all of the Greek restaurant chain's locations. The man claims he slipped on a stray napkin and suffered "severe" injuries, including a fractured kneecap that required two surgeries.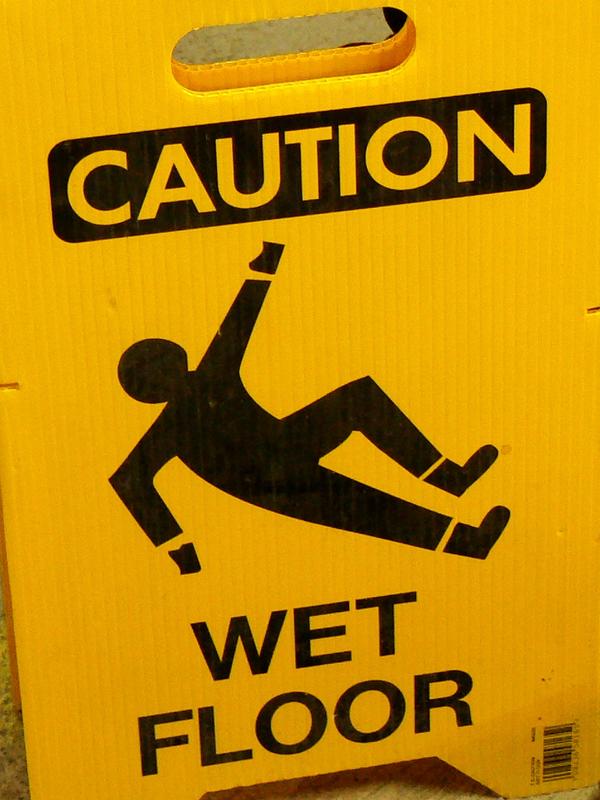 Injuries resulting from a slip and fall or trip and fall accident are common occurrences that result in thousands of claims being made every year. Many victims of these accidents suffer severe, life-changing injuries that can even lead to wrongful death. Wet floors, misplaced objects and food items as well as obstructed walkways can have catastrophic results. It is important to understand your rights and know what to do if you are involved in a slip and fall or trip and fall accident. Immediately following an accident, it is best to consult a Tampa Bay Slip, Trip & Fall Lawyer at Whittel & Melton to determine whether you are entitled to recover damages for the negligence of a property or business owner.

A Premises Liability Lawyer at Whittel & Melton can make sure you understand all of your legal options. These types of cases can be complex, and many factors must be considered to identify if any negligence did occur. We can thoroughly investigate your claim and help you decide how to best proceed.
If you or a loved one has suffered from a slip and fall or trip and fall injury and need answers to your questions, please contact a Tampa Bay Slip, Trip & Fall Attorney at Whittel & Melton online or call 813-221-3200. Reach us statewide and toll-free anytime by dialing 866-608-5529.
Photo credit: sea turtle / Foter / CC BY-NC-ND