A St. Petersburg scooter rider suffered a life-threatening head injury in a crash early Sunday morning that also involved two pedestrians, according to police.
The 32-year-old man was apparently riding east on Central Avenue around 3 a.m. when two pedestrians started to cross in the 600 block. One stopped halfway, however the other, a 22-year-old woman, continued walking.
This ultimately caused the scooter to swerve, and it struck the woman as it went down.
The scooter rider was not wearing a helmet and was ejected from the vehicle and hit his head on the pavement, police said.
The man was taken to Bayfront Medical Center. The female pedestrian suffered minor injuries and was treated at the scene of the crash.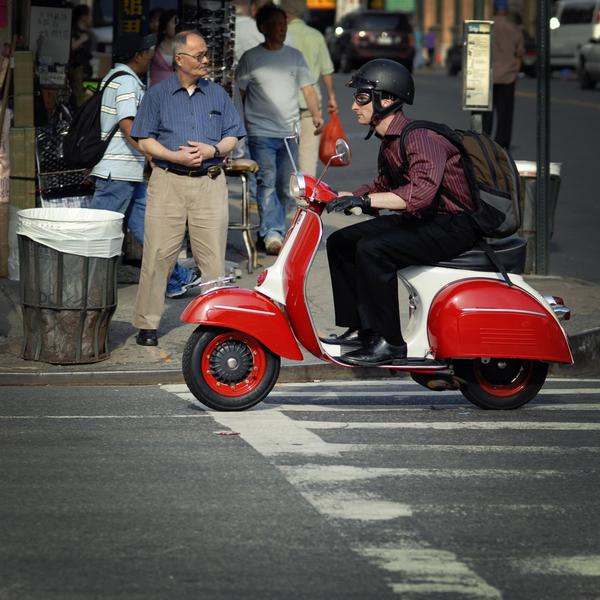 If you were hurt in a scooter or moped accident in St. Petersburg, you may be entitled to recover financial compensation for medical bills, lost wages, pain and suffering, and any other damages you have suffered. A St. Petersburg Motor Vehicle Auto Accident Injury Lawyer at Whittel & Melton can meet with you right away and discuss your potential claim. If your accident was caused by another person's negligence, we can make sure you receive the full and fair compensation that you deserve.
Other than following Florida scooter laws whenever you operate a scooter or moped, it is very important to focus on other safety practices that can prevent you from being involved in a St. Petersburg scooter accident that results in serious injuries.
The following common scooter safety tips can keep you free from harm:
• Always wear a Department Of Transportation-approved helmet that fits your head correctly
• Purchase a pair of riding goggles if your helmet does not have a face shield
• Keep your headlights on at all times, this even includes when you are riding during the day
• Steer clear of roads with uneven pavement, gravel and potholes
• Do not try to ride over a pothole, as this can lead to tire deflation
• If you are newer to riding a scooter, or just need to brush up on your skills, attend a scooter safety course

In many cases, scooter and moped accidents are the result of another person's negligence, and they simply cannot be prevented. If you are involved in a scooter accident in St. Petersburg, please contact a St. Petersburg Motor Vehicle Auto Accident Injury Lawyer at Whittel & Melton online or call 727-823-0000 to learn more about your legal right and options.