A three-year-old boy was taken to the hospital and listed in critical condition Saturday night after being struck by a car in Sarasota.
The crash took place on Bee Ridge Road and Briggs Avenue around 7 p.m., according to reports.
The Florida Highway Patrol believes the child ran into the road from the shoulder and in front of a car. The 70-year-old man who was behind the wheel apparently tried to swerve out of the way to avoid making contact with the child, but could not.
The driver and his passenger did not suffer any injuries.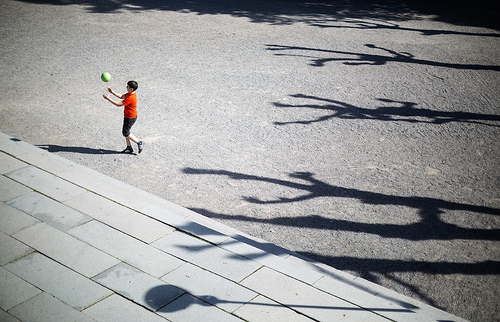 Child pedestrian accidents can happen at any time of day for many different reasons. Usually children wind up the victims of pedestrian accidents for two reasons – not following pedestrian safety rules or because of a distracted or reckless driver. Sadly, 630 children, on average, are killed every year in child pedestrian accidents. Another 39,000 suffer serious injuries in pedestrian accidents caused by negligent motorists.
When a negligent driver hits a pedestrian the aftermath can be tragic. The parents or guardians of a child who has been injured or killed in a pedestrian accident caused by a careless driver can usually seek some type of financial compensation from the at-fault driver. While no amount of money can change your child's physical condition, it can help pay for growing hospital bills, long-term care and other bills that rack up as a result of the accident. Money is the last thing you want weighing on your mind during this difficult time. A Tampa Bay Pedestrian Accident Attorney at Whittel & Melton can get to work on your case right away so that you can focus on your child's recovery.

You and your child deserve to have someone fighting in your corner to make sure you have all the support you need. A Tampa Bay Pedestrian Accident Lawyer at Whittel & Melton can take some of the pressure off of you by launching an investigation into the accident, interviewing any witnesses and handling all conversation and negotiations with the insurance companies. Please contact us today online or call (727) 823-0000 if your child has been injured due to someone else's negligence in Sarasota, Bradenton, St. Petersburg, Tarpon Springs, Clearwater and elsewhere throughout the Tampa Bay area. We are available 24/7 for a free, no obligation consultation. Remember, we work on a contingency basis, meaning we do not get paid unless you do.
Photo credit: Ulf Bodin / Foter.com / CC BY-NC-SA