A 44-year-old Sarasota bicyclist was killed Monday after he was struck by a vehicle on Bee Ridge, authorities said.
According to Florida Highway Patrol, the man was pronounced dead at the scene of the accident, which occurred near the intersection of Hidden Glen Drive east of Interstate 75.
Based on evidence picked up at the scene of the accident and witness statements, troopers have pieced together that the man was lying in the eastbound lane of Bee Ridge with his bicycle nearby when he was run over by the automobile around 9:30 p.m.
The driver of the vehicle that hit the man apparently told troopers he did not notice the man before the collision.
It is unknown at this time why the man was lying in the roadway.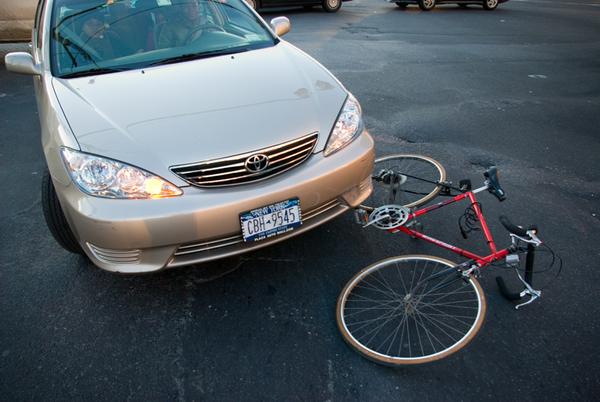 Biking is a common mode of transportation in the Tampa Bay area, especially with Florida's year-round warm temperatures. Bicyclists can be found on the roads commuting to and from work, exercising or just partaking in a fun recreational activity. Sadly, many bicyclists find themselves the victims of auto accidents on the busy streets of Tampa, Brandon, St. Petersburg, Clearwater, Bradenton and Sarasota.
Bike riders are particularly susceptible to severe injuries when involved in a collision with an automobile. Aside from a helmet, bicyclists lack further protection to withstand the impact of a motor vehicle. Even if a cyclist is wearing a helmet, this may not be able to protect a biker from suffering a serious injury or death.

If you or a loved one has been involved in a bicycle accident with a motor vehicle in Hillsborough, Pinellas, Manatee or Sarasota County, you may be entitled to compensation for any medical bills, lost wages and other damages from the motorist responsible for the collision. A Tampa Bay Auto Accident Attorney at Whittel & Melton can determine if you have a valid claim to pursue damages for your losses in a bicycle vs. car accident. We will thoroughly review all evidence from your accident and speak to all witnesses in order to build an effective case on your behalf. Contact our office today online or call 727-847-2299 to schedule a free consultation with one of our Tampa Bay Injury Lawyers to discuss a possible personal injury or wrongful death lawsuit following a Tampa Bay area bicycle-car accident.
Photo credit: Adrian Kinloch / Foter / CC BY-NC-ND