A 45-year-old Brandon man riding shotgun in a pickup truck during Monday evening rush hour was shot and injured in what authorities believe was a possible act of road rage.
A 45-year-old Brandon woman was driving the Ford F150 east on Causeway Boulevard with the man as her passenger.
The woman stopped at a traffic light just after 6 p.m. on U.S. 301 when a man driving a sport utility vehicle got out of his car and came up to the passenger side of the truck.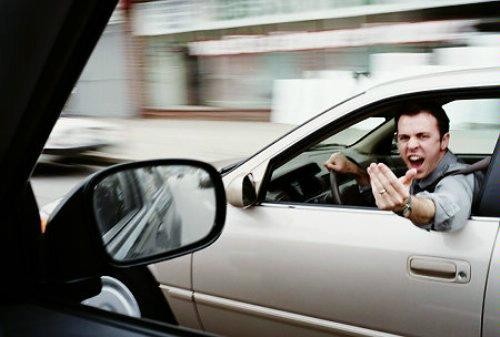 According to the Hillsborough County Sheriff's Office, the man fired a gun twice, hitting the man in the passenger seat of the truck in the leg, arm and chest. The man was taken to Tampa General Hospital with what the Sheriff's Office said were non-life-threatening injuries.
The shooter then got back into his SUV and drove away heading south on U.S. 301.
The driver of the truck told police she may have cut the driver off.
Deputies are asking anyone with information regarding the shooting to call the Sheriff's Office at (813) 247-8200 or Crime Stoppers at 1-800-873-TIPS (8477).
Aggressive driving is nothing new, but has become an increasingly large problem on roads throughout the United States. Often referred to as road rage, aggressive driving can be blamed on everything from congested roadways to warmer climates and even a simple change of pace in our everyday lives. Whatever the reason, road rage kills or injures thousands of individuals every year. In fact, according to the AAA Foundation for Traffic Safety, more than 1,500 people are injured or killed each year throughout the U.S. due to aggressive drivers.
There are many types of driving behaviors that can signal road rage, including:
• Tailgating, Sudden Acceleration or Sudden Braking
• Excessive Use of Flashing Lights or Horns
• Cutting Others Off
• Shouted Threats and Obscenities
• Vulgar Hand Gestures
• Intentionally Causing a Crash
• Threatening the Use of Weapons

If you have been hurt by an aggressive driver or lost a loved one in a road rage incident in Hillsborough County, please contact a Tampa Bay Injury Attorney at Whittel & Melton online or call 813-221-3200. We know the pain and confusion that often follows traffic accidents and can answer all of your legal questions. Our main goal is to help you recover maximum compensation for your losses. Please keep in mind that the law places time constraints on your ability to pursue compensation claims, so it is best to act fast in these types of situations. Contact us today for your free consultation.
Photo credit: Irish Typepad / Foter / CC BY-NC-ND