Two 10-year-old girls were killed Sept. 1 in Auburndale after deputies believe a driver ran a red light and crashed into the car they were riding in.
The crash occurred around 6:30 p.m. on Havendale Boulevard at the intersection with New Jersey Road.
According to reports, a 2006 Dodge Ram pick-up truck was travelling westbound on Havendale Boulevard when it collided with a 2006 Volkswagen Beetle, driven by a 60-year-old woman, heading south on New Jersey Road.
A preliminary investigation indicates that the driver of the pick-up truck had a red light but proceeded through the intersection anyway.
The truck rolled over and landed on its right side. The driver was wearing his seatbelt at the time of the crash and suffered minor injuries. He was taken to Winter Haven Hospital.
The Beetle crossed three lanes of traffic and finally stopped on the south shoulder of Havendale Boulevard. The driver of the Beetle was wearing her seatbelt at the time and was taken to Lakeland Regional Medical Center with serious injuries that are not considered life-threatening.
A 14-year-old girl riding in the front seat was also wearing a seatbelt and did not suffer any significant injuries.
Sadly, two of the three passengers in the back seat, two 10-year-old girls, both died as a result of the collision. The third back seat passenger, an 8-year-old girl, was airlifted to Tampa General Hospital in critical condition.
According to deputies, none of the girls in the back seat were wearing seatbelts at the time of the accident.
Deputies are still investigating the crash. Charges against the driver are pending at this time.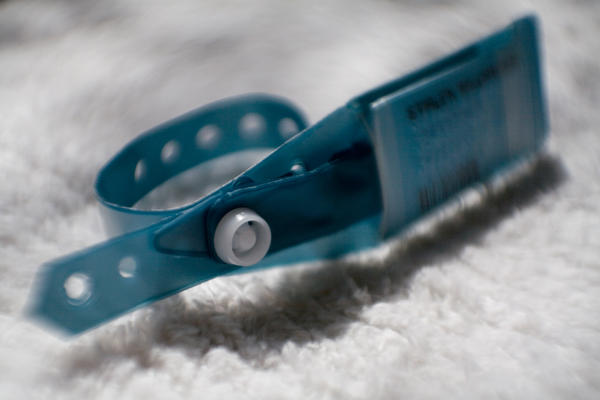 When a child is injured or killed in an auto accident, parents and close family members are often left with many unanswered questions. A tragedy of this kind is often overwhelming, but it is important to understand that help from a Tampa Bay Wrongful Death Lawyer at Whittel & Melton can help you get through this difficult time. If the accident was caused by another driver's negligence, family members of and injured child or the deceased may be able to file a personal injury or wrongful death lawsuit to recover just compensation.

At Whittel & Melton, we stop at nothing to hold all parties responsible for your child's injuries or wrongful death accountable for their actions. We are fully aware that no amount of money can undo what happened or mend the heartbreak, but filing a lawsuit to hold responsible parties liable can bring you a sense of closure. We will help you pursue financial compensation to pay for any past and present medical bills, funeral costs, pain and suffering and other damages associated with your loss. Being properly compensated for damages can relieve any financial stress placed on your family so that you can work through the grieving process.
Children injured in car accidents often suffer from:
• Neck and Spinal Cord Injuries
• Lacerations and Disfigurement
• Broken Bones
• Paralysis
• Permanent Disability
• Wrongful Death
A Tampa Bay Wrongful Death Lawyer at Whittel & Melton can begin helping you put the pieces of your life back together after a tragic auto accident leaves your son, daughter, niece, nephew or grandchild seriously injured or killed. We want to make a difference in your case. For a free initial consultation, contact us online or call 813-221-3200. You can reach us statewide and toll-free by dialing 866-608-5529.
Photo credit: capturedbychelsea / Foter / CC BY-NC-ND