A baby remains in critical condition after a near drowning accident in Brandon on Saturday, according to Hillsborough County Fire Rescue.
Reports indicate that a 1-year-old baby was pulled from a backyard pool around 7:45 p.m. on Highview Circle, just north of Windhorst Road.
The infant was taken to Brandon Regional Hospital.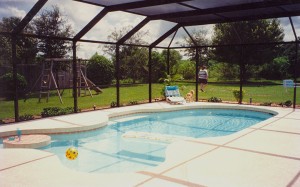 No further information is available regarding the baby's condition or how the accident happened.
The Centers for Disease Control and Prevention conducted a study that determined for every child that drowns, another four require emergency medical care for injuries suffered in near-drowning accidents. Near-drowning accidents can vary in severity, depending on a number of factors including the length of time the child is submerged, the temperature of the water, the type of water, the amount of water aspirated and the child's medical condition before the accident occurred. Nearly one third of survivors will withstand moderate to severe brain injuries involving memory problems, learning disabilities and permanent loss of basic functioning.
Our Tampa Bay Swimming Pool and Drowning Accident Lawyers know that drowning accidents usually happen very quickly, often without warning. After being under water for two minutes, most children tend to lose consciousness, and brain injury usually occurs after a child has been submerged between four and six minutes. Children that survive near-drowning incidents with no neurological damage are usually found within two minutes of being underwater. Most drowning fatalities happen after a child has been submerged for more than 10 minutes.
Depending upon how severe the injuries are from a near-drowning accident, your loved one may require around the clock medical care, physical therapy, cognitive therapy, occupational therapy and other medical attention. The monetary costs associated with this level of medical treatment can be overwhelming to a family that is dealing with the emotional trauma that comes along with a near-drowning accident.
If your child has suffered harm in a near-drowning accident throughout the Tampa Bay area, please call a Tampa Bay Swimming Pool and Drowning Accident Attorney at Whittel & Melton today at 813-221-3200 or contact us online. We will provide you with a free, no-obligation consultation to thoroughly discuss your case and advise you of your legal rights.