Two people were injured after a driver attempting to park in a driveway smashed into a Bradenton home's kitchen Monday night.
According to the Florida Highway Patrol, a 46-year-old woman was critically injured as a result of the crash, and was taken to Blake Medical Center for treatment where she was listed in stable condition. Another woman, 46, suffered minor injuries.
The driver of the vehicle,  a 41-year-old woman, was not injured in the accident, according to reports.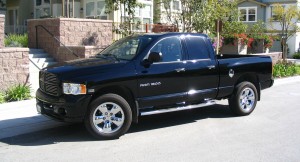 The crash  took place just before 5 p.m. as the driver tried to park a 2001 Dodge Ram 1500 pickup truck at a home in the 2600 block of Fifth Street East. According to troopers, she accidentally hit the gas pedal instead of the brake pedal as she pulled in.
The truck rolled forward and slammed into the home, entering the kitchen and injuring the two women.
An FHP press release indicates the driver of the truck faces a charge of careless driving.
Accidents caused by a careless or reckless driver can result in serious and permanent injuries, including head injuries, traumatic brain injuries, paralysis, back injuries and damage to arms and legs. After a serious car accident, your injuries may require extensive medical treatment and physical therapy, which is why the careless driver should be responsible for any accident-related damages you have suffered. If you have been harmed by a careless or negligent driver in Manatee County, you have a legal right to financial recovery.
In order to recover damages for your injury, you must take the first step and contact a Tampa Bay Car Accident Attorney at Whittel & Melton. We have helped numerous personal injury victims move forward from catastrophic injuries suffered in all types of auto accidents. We know exactly what goes into investigating and preparing negligent driver injury claims, so let us help you.
Have you or someone you love been injured in a car accident in the Tampa Bay area? If so, the at-fault driver may be legally liable for any damages. You may be entitled to receive financial compensation for medical bills, lost wages, pain and suffering and more. A Tampa Bay Car Accident Injury Lawyer at Whittel & Melton can conduct a thorough investigation into the accident to determine who is at fault for the accident. For a free, no-obligation case review, please call us today at 813-221-3200 or dial us statewide and toll-free at 866-608-5529.