Two people were injured recently after a personal watercraft collided with another watercraft near Bunce's Pass near Fort De Soto Park in Pinellas County.
According to the Florida Fish and Wildlife Conservation Commission, a 47-year-old man and a 16-year-old boy, both of Kissimmee, were riding on the watercraft around 5:30 p.m. when the accident happened.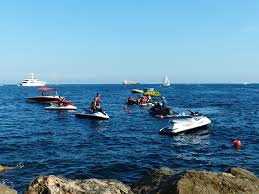 Both were taken to Bayfront Health St. Petersburg with non-life-threatening injuries.
The other watercraft involved in the collision was driven by a 44-year-old man.
Nor further information is available regarding the incident at this time. The accident is currently under investigation.
According to the United State Coast Guard, more than one million personal watercrafts are registered in the United States. While personal watercraft's only account for around 8 percent of all watercrafts, they generate nearly 26 percent of all boating injuries. There were 779 personal watercraft accidents reported in 2012, including 58 fatalities. Moreover, the United States Coast Guard ranks personal watercrafts as the second most dangerous type of watercraft on the water, and classifies these vessels as the most dangerous when accounting for percentage of operator injuries.
Boating accidents are quite different than automobile crashes in that there is not usually an accident scene to investigate. These incidents rely heavily on witness testimony as well as physical evidence in and on the boat. Watercraft accidents can be complex, which is why it is necessary to have a maritime lawyer working in your corner in order to achieve successful results.
Recreational boating in the Tampa Bay area and throughout the state of Florida is as popular as ever. However, Florida's waterways can present many dangers to boat operators and passengers. Whether a full-time sailor or weekend bass boat operator, if you, a friend or family member has been injured as a result of a personal watercraft incident our Tampa Bay Watercraft Accident Lawyers at Whittel & Melton can help. To speak with a boating accident attorney, call us now at 727-823-0000or simply fill out a free boating accident online evaluation form.