While we all use various modes of transportation to get from place to place, the National Highway Traffic Safety Administration is urging everyone to remember one key road user fact – we are all pedestrians. The sad reality is that pedestrians were one of a few groups of road users to see an increase in fatalities across the United States in 2011, reaching a whopping 4,432 deaths. This number represents a 3 percent increase from the number of reported deaths in 2010.
Another 69,000 pedestrians suffered injuries in traffic crashes in 2011. According to 2011 traffic safety facts, on average, a pedestrian was killed every two hours and injured every eight minutes in traffic collisions.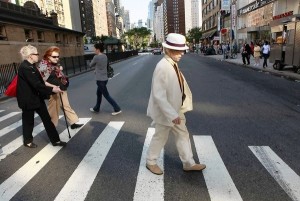 While the 4,432 deaths were an increase from the number reported in 2010, this number represents a decrease of 7 percent from 2002. Pedestrian deaths made up 14 percent of all traffic fatalities in 2011, and accounted for 3 percent of all people injured in traffic accidents.
Negligent, reckless or distracted drivers disobeying traffic laws cause serious injuries and deaths to innocent pedestrians every day in the Tampa Bay area. Accidents, by their very nature, are unplanned, so when you are the victim of a traffic fatality you may find yourself suffering painful injuries and financial losses that can leave you feeling overwhelmed and unsure of what to do next. It can be nearly impossible to determine which step to take first, but the best thing you can do for yourself  is to contact a Tampa Bay Pedestrian Accident Attorney at Whittel & Melton so that we can help you formulate a plan to obtain financial compensation for your losses.
Injuries from a pedestrian traffic accident can be serious and life altering. After enduring such trauma, the last think you want to deal with is making sure your medical bills are covered and that your insurance company will pay for any ongoing or future medical treatments. At Whittel & Melton, or Tampa Bay Injury Attorneys can work with the insurance companies and other parties involved in your injury matter to make sure all your needs are covered in a timely manner.
If you or someone you love has been injured in  a Tampa Bay pedestrian accident, or if a loved one has been taken from you in a road crash, please call us today at 813-221-3200 or contact us online for a free consultation to discuss your legal options.