A 1-year-old girl survived a near-drowning accident in a backyard pool Saturday morning, according to officials.
The incident occurred just before 10 a.m. at a home at 5401 Westchester Blvd. in unincorporated Pinellas County near St. Petersburg.
The Pinellas County Sheriff's Office reports that the child's caregiver was preparing her home for a family get-together while the child was outside in the fenced-in backyard with a family friend. The caregiver ventured outside and realized the girl was not with the friend and located her in the in-ground pool.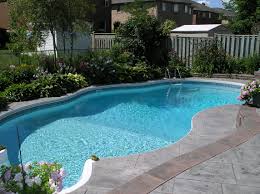 The girl was taken out of the pool and transported to a local hospital by ambulance with non-life threatening injuries.
According to deputies, the near-drowning appeared to be accidental and no charges are pending at this time.
Nearly ten people die in drowning accidents every day throughout the United States. Another 5,000 more are hospitalized each year with near-drowning injuries. Sadly, a large number of drowning and near-drowning victims are children. According to the Centers for Disease Control and Prevention, drowning is the leading cause of death for children between the ages of one and four. Likewise, drowning is the second-leading cause of accidental death for children under the age of 14.
The majority of drowning accidents take place in residential swimming pools, which can be particularly devastating for families to endure. Near-drowning accidents can deliver catastrophic injuries that involve a lengthy recovery period or even permanent disability. The consequences of a near-drowning incident can affect a victim's respiratory system and due to a lack of oxygen, serious or mild brain damage can occur. An accident of this nature needs the assistance of a  St. Petersburg Drowning Accident Attorney at Whittel & Melton. We stand ready to offer you the support and guidance needed to make sure you recover adequate resources to secure professional care for your loved one both now and in the future.
If you or your child has been injured on someone else's property, please do not hesitate to speak with us about filing an injury claim. Contact us online or call us today at 727-823-0000 for a free initial consultation.