A 52-year-old woman was killed Saturday after she failed to maneuver a turn on the southbound off-ramp from U.S. Hwy 27 to U.S. Hwy 192 in Haines City on her motorcycle.
The woman tried to correct and was ejected from her motorcycle. The motorcycle landed on top of her.
According to reports, other motorcyclists were riding along with her and stopped to help. The woman was taken to Heart of Florida Hospital, where she later died.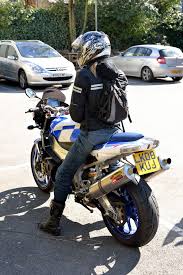 Motorcycles can be an efficient mode of transportation as well as a relaxing hobby for many people throughout the Tampa Bay area. While there are many benefits to owning a motorcycle, these vehicles are inherently dangerous, placing riders at a greater risk of collisions and injuries. When it comes to miles traveled, it is estimated that motorcycle accidents are 35 times more likely to result in a fatality than a car accident.
Motorcycle riders are more likely to be involved in serious accidents resulting in catastrophic injuries and death because of the following factors:
Minimal Protection. Motorists travelling in cars and trucks have a great deal of protection if involved in a collision, as passengers are basically encased inside of metal boxes. Motorcycles do not offer very much protection as they lack safety features such as seatbelts and airbags and leave riders exposed to the elements. While riders can wear helmets and other protective gear help keep themselves safe, they are still quite vulnerable to serious harm when a collision occurs.
Visibility Issues. Motorcycles are often less visible to other motorists sharing the roadway as they are smaller and can be hidden by objects in the roadway making them more difficult to spot by other drivers, especially at intersections.
Less Stable than Cars. Motorcycles only have two wheels, making them less stable for riders when they have to brake suddenly or swerve. Because they are less stable than vehicles with four wheels, motorcyclists can be easily thrown from their bikes or wipe out.
Hazardous Road Conditions. While certain road conditions, like debris, small objects, uneven surfaces or wet pavement have little to no effect on passenger vehicles, they place motorcyclists at serious risk of becoming involved in a crash.
If you or a loved one was involved in a tragic motorcycle accident caused by another person's reckless or negligent actions, you may be able to recover financial compensation for your injuries and losses. A Tampa Bay Motorcycle Accident Attorney at Whittel & Melton can evaluate your case and help you understand the options available to you so that you can obtain a fair settlement from the at-fault party. For a free consultation, call us today at 813-221-3200 or contact us online.