Florida lawmakers have recently proposed a new bill that would ban anyone under the age of 18 from using electronic devices while driving in Florida.
This means teens would not be allowed to make calls, use Facebook or any other website while driving.
The Centers for Disease Control and Prevention reported that motor vehicle crashes are the leading cause of death among teens. In fact, on average, seven teens between the ages of 16 and 19 die every day from car crashes, and drivers in that same age group are three times more likely to get into a deadly crash.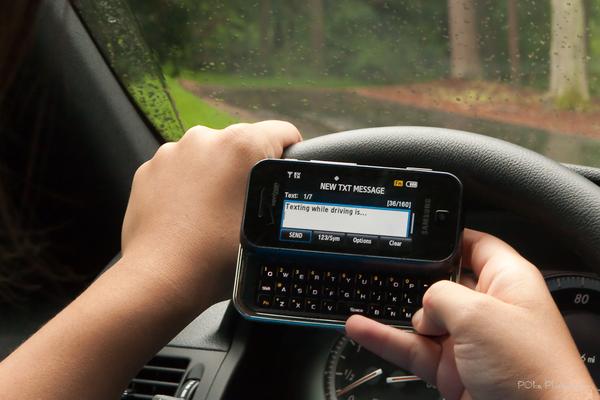 Despite these statistics, many drivers oppose the proposed law claiming it is unfair to single out a particular age group.
Florida lawmakers are currently talking about proposed changes to current laws.
If the proposed law is passed, it would take effect Jan. 1, 2015.
According to the CDC, in 2010, nearly 2,700 teens across the nation between the ages of 16 and 19 were killed and another 282,000 were treated and released from emergency departments for injuries suffered in motor vehicle accidents. While young people ages 15-24 account for only 14 percent of the U.S. population, this age group represents 30 percent, or $19 billion, of the total costs of auto accident injuries among males and 28 percent, or $7 billion, of the total costs of car accident injuries among females.

While there are many things that can distract a motorist, toying with a car radio or iPod, eating or drinking, engaging in conversation with other passengers or monitoring children, the distraction of texting or talking on a cellphone or even checking emails on an electronic device can cause motorists to literally forget about what is going on outside their vehicle. When drivers become so wrapped up in their cellphones, this can be quite dangerous for occupants riding in that same vehicle, as well as those travelling in other cars and vehicles nearby.
Victims of auto accidents have rights. If you or a loved one was injured in a car, motorcycle or truck accident in the Tampa Bay area, please contact a Tampa Bay Injury Lawyer at Whittel & Melton today online or call 813-221-3200 to discuss your accident case. Do not hesitate to call us statewide and toll-free for a no-obligation consultation at 866-608-5529.
Photo credit: poka0059 / Foter.com / CC BY-NC-ND