An 8-year-old girl was hospitalized Sunday after suffering non-life-threatening injuries after she was attacked by a dog in Progress Village.
Hillsborough County Fire Rescue responded to the scene of the attack at 2:20 p.m.
The child was taken to Tampa General Hospital by ambulance with non-life threatening injuries, according to a spokeswoman for Hillsborough County Animal Services.
Reports indicate the girl was bitten in the upper extremities while she and others were dog sitting inside a Progress Village home.
An adult in the home was apparently embracing the child in a very enthusiastic manner when the dog attacked. At this time, no one is sure why the dog reacted the way it did.
The dog that attacked the girl, an adult male American Staffordshire terrier, was taken by Animal Services where it will be monitored over the next several days.
As of Sunday, the girl was recovering at the hospital.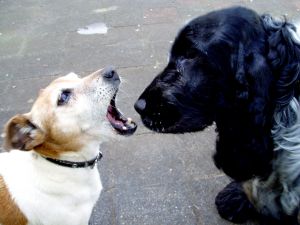 Dog bite injuries can be very painful and take time to recover from. These injuries can be made worse if an infection develops. It is quite common to suffer from severe swelling and bruising after a dog bite attack. Even worse, victims are likely to suffer scarring and possibly disfigurement. Because of the severe injuries that can occur from a dog bite or attack, it is important to contact an injury lawyer who can handle vicious animal attacks and help you seek the financial compensation you deserve to cover the full scope of your injuries.

Our Tampa Bay Dog Bite Injury Attorneys at Whittel & Melton can help you pursue damages for many different types of injuries caused by an aggressive animal. These can include:
• Infections
• Disfigurement and Scarring
• Broken Bones and Fractures
• Nerve Damage
• Rabies
• Pain and Suffering
• Wrongful Death
Dog bite injury victims do not just suffer from physical injuries. Most victims of an aggressive dog attack suffer from psychological damages as well. Children especially may endure all kinds of mental anguish including nightmares, fear of all animals, embarrassment and other types of emotional trauma.
A child being bit by a dog is actually quite common. In a majority of cases, children may know the dog and/or its owner and did nothing to provoke the dog to attack. While you may know the dog owner, or even be friends with the owner, it is important to discuss your injuries with an injury lawyer in order to protect your rights. At Whittel & Melton, we will handle your case with caution so that you can recover fair compensation and still maintain a positive relationship with the pet owner.
If you or someone you love has been injured by a dog, a Tampa Bay Dog Bite Injury Attorney at Whittel & Melton can advise you of your legal options. Contact us today online or call 813-221-3200 for a free evaluation of your dog bite case.