A 40-year-old Tampa woman died Saturday morning after her car struck a tree on the shoulder of an Interstate 75 off-ramp.
According to the Florida Highway Patrol, the woman was driving south on an exit ramp from I-75 toward E Martin Luther King Boulevard around 2:43 a.m. when she missed a curve, sending her 2006 Hyundai Sonata crashing into a tree on the shoulder.
She was pronounced dead at the scene.
The woman was wearing a seatbelt. The crash remains under investigation.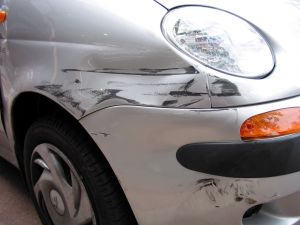 Single-vehicle collisions often involve vehicle rollovers and collisions between a car and a stationary object, like a tree, guard rail, center divider or any other impediment. Single-vehicle auto accidents can be caused by many things, such as swerving to avoid another vehicle, losing control of the car or even auto defects. Despite the circumstances surrounding the collision, if someone else's negligence caused or contributed to the accident, you may be able to file a personal injury or wrongful death lawsuit to recover compensation for your suffering.

Generally, when a single-vehicle car crash occurs, most people are quick to conclude that the driver was intoxicated, exceeding the speed limit or engaging in other types of reckless driving behaviors. While it may seem like a single-vehicle accident would be the driver's own fault, this is not necessarily true. Accidents are not always avoidable, and a single-vehicle crash can happen when another vehicle forces a car off the roadway. When this is the case, a driver may try and avoid a collision by steering the car off the road making contact with some type of barrier. Sometimes when this happens, the other vehicle that caused the accident may have avoided any damage. Single-vehicle crashes can also arise when a driver runs into some type of unexpected road obstruction, like a fallen tree or rock or even an animal that has run out into the road. Poorly designed roads can also be a factor in single-vehicle accidents. Additionally, defects with the car or tires can also cause a single-vehicle crash. Inadequately designed cars can be more susceptible to rollovers or have other handling problems that can result in a tragic collision.
If you or someone you love has suffered a personal injury from a single-vehicle auto accident in Tampa Bay, or if a family member has died in a St. Petersburg single-vehicle crash, it is vital to contact a Tampa Bay Auto Accident Attorney at Whittel & Melton who is experienced in handling these types of accidents. Single-vehicle accidents can be caused by a variety of factors, some of which are not always clear and obvious. We can begin investigating you or your loved ones claim right away and preserve important evidence. These cases can be complex, so contact us today online or call 813-221-3200 for a free initial evaluation of your case. You can rest assured that we will protect your rights and help you recover fair compensation for your losses.