A toddler was hit by an SUV and killed while playing in a yard in St. Petersburg on Thursday evening.
According to reports, a 27-year-old man was exiting the yard when he failed to see the 2-year-old playing near his 1998 Ford SUV.
As the man backed out of the yard his vehicle collided the toddler, troopers said.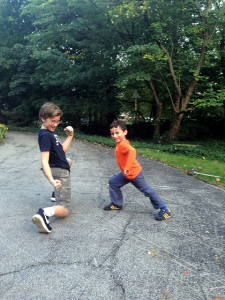 The child suffered serious injuries and was taken to Bayfront Hospital where she later died from her injuries.
The child's father was in the front yard at the time of the incident. The driver of the SUV is a family friend.
Charges are pending.
Back over accidents happen when a car reverses and hits someone behind the vehicle. Sometimes these accidents take place when the victim is in the yard, walking through the driveway or even riding a bicycle. These accidents can occur in parking lots, streets, driveways and anywhere else a vehicle can back out of a parking space or move the vehicle in reverse.
Sadly, children are most vulnerable to these accidents, however anyone can be a victim of a back over accident. According to KidsAndCars.org, an estimated two children are fatally injured in backover accidents every week and another 50 are injured.
Larger vehicles, like SUVs and trucks with less visibility, are usually involved in backover accidents, but passenger vehicles can still cause this type of accident due to blind spots. In the event that a back over accident has harmed someone you love, a Tampa Bay Wrongful Death Lawyer at Whittel & Melton can help you through this often-tragic type of accident. For a free consultation, call us today at 727-823-0000 or contact us online.