Police are further investigating an accident that critically injured a 7 and a half month pregnant woman in downtown St. Petersburg Wednesday afternoon.
The 36-year-old mom-to-be was struck by a tow truck near the intersection of 3rd Street North and 1st Avenue North around 2:30 p.m.
According to police, the woman was crossing 1st Avenue North just west of the crosswalk when the truck attempted to turn left onto 1st Avenue North.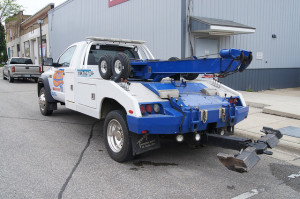 The woman was halfway across the center lane when she was hit and knocked down, striking her head on the pavement, according to police.
The light for the truck driver was yellow at the time, according to reports.
The woman was taken to Bayfront Hospital with critical injuries.
No further information regarding the woman's injuries or the crash is available at this time.
Car crashes, no matter how minor, can present a number of unique risks to pregnant women. The most serious types of after-effects can include preterm labor, miscarriage, internal bleeding, hemorrhaging, birth defects, and the possibility of a high-risk pregnancy that did not exist before the collision. A high risk pregnancy can create a number of complications to both the mother and unborn child before, during and after the birth.
The less serious risks for a pregnant woman can include stress and emotional duress. Mental anguish can often result from the trauma of a car accident, child birth complications, or, in some cases, the loss of the child.
Studies have shown that an expectant mother's immediate actions following an auto accident are crucial to ensure the best possible treatment and overall outcome for the mother and child.
If you have been injured in a St. Petersburg car accident, a Tampa Bay Auto Accident Injury Lawyer at Whittel & Melton can help you. Do not delay in seeking legal assistance – call us today at 727-823-0000 or toll-free at 866-608-5529 for a free consultation.