A wrong-way driving accident seriously injured two people and closed the southbound lanes of the Howard Frankland Bridge earlier this month.
The crash happened just after 6 a.m. on July 14. According to the Florida Highway patrol, a 21-year-old Plant City woman entered I-275 driving a 2012 Scion north in the southbound inside lane just north of Fourth Street N.
A 29-year-old man from Morton, Ill. was driving south in the same lane in a 2013 Nissan.
Troopers reported that the man saw the woman's car traveling towards him and steered his car to the right to try and avoid a collision. Despite his efforts, both cars still collided.
Both injured drivers were taken to Bayfront Medical Center.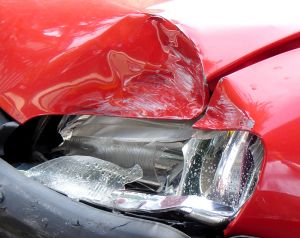 Troopers have yet to figure out what caused the woman to enter the highway going the wrong way.
Both drivers were wearing a seatbelt. Charges are pending.
There are numerous types of car accidents, but some are more damaging than others. If you are involved in a wrong-way driving accident, your injuries could be far more severe than if you were involved in another type of auto accident. Seeking financial compensation for your injuries after a wrong-way driving collision can be tricky, even if evidence clearly points out who the at-fault driver is. You need the help of a Pinellas County Auto Accident Injury Lawyer at Whittel & Melton to make sure your rights are protected and that you recover full and fair compensation for your injuries.
Head-on collisions can be some of the most deadly collisions that occur on Tampa Bay roads. A head-on collision happens when two cars travelling in opposite directions crash into each other. Due to the fact that the vehicles are heading in opposite directions, usually at high speeds, the possibility for severe injuries and even death is very high. Most head-on car accidents completely destroy the vehicles involved and can deliver catastrophic injuries, such as traumatic brain injuries and spinal cord trauma, to the occupants of the cars.

While most people do not intentionally drive the wrong way on a highway or street, wrong-way driving collisions do still occur. Wrong-way auto accidents can happen for a variety of reasons, including:
• Driving under the influence of drugs or alcohol
• Confused Drivers
• Drunk Drivers
• Distracted Drivers
• Inadequate Warning Signs
• Poor Road Design
• Reckless Driving
If you have been injured in a Tampa Bay wrong-way vehicle crash, you have the right to seek compensation for your injuries. A Pinellas County Car Crash Attorney at Whittel & Melton can help you through this difficult time. Contact us today at 727-847-2299 to schedule a free consultation with a Tampa Bay Auto Accident Lawyer.