An 8-year-old Bradenton girl was killed in a gruesome crash in Manatee County on Sunday.
Officials believe the crash occurred east of I-75 on State Road 70, just west of Curtis Road around 4 p.m.
According to the Florida Highway Patrol, a SUV lost control and drove over a median, striking another car head on.
The 8-year-old Bradenton girl was killed instantly in the accident. Four other adults were flown to Blake Medical Center in serious condition.
Five helicopters were needed to transport all injured parties to the hospital.
The road was temporarily shut down in both directions so rescuers could tend to the injured while aircraft landed and departed.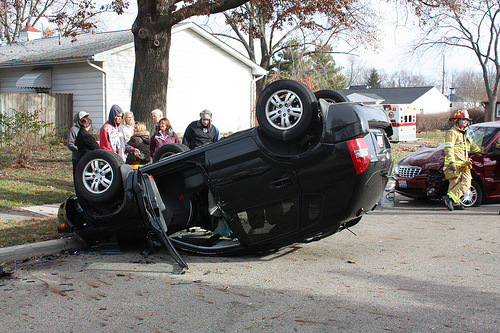 Troopers are still investigating the cause of the accident, but speed is believed to have been a factor.
Speed limits are enforced to keep traffic moving at a steady enough rate so that motorists and pedestrians alike can avoid any unnecessary dangers. However, when drivers violate these limits by speeding, this recklessness places everyone sharing the roadway at risk for danger. Sadly, when motorists make unsafe driving decisions, the result are often catastrophic. Should a collision occur, the negligent driver should be held responsible for any injuries and deaths their poor judgment caused.
Many people fail to realize just how hazardous speeding is. Driving faster than the law allows poses a risk to other drivers, passengers and pedestrians. Speeding creates reduced reaction times, which can lead to catastrophic car accidents that result in serious injuries or death.

An injury or death caused by a speeding driver can leave you and your family facing considerable financial burdens because of hospital bills, lost wages and other expenses related to the accident. You should not be left to suffer with these losses and expenses alone. A Manatee County Auto Accident Injury Lawyer at Whittel & Melton can fight aggressively on your behalf to obtain maximum compensation for you and your loved ones. Speeding is negligent driving, and places everyone on the roadway at risk for serious injury. It is important to hold negligent parties accountable for their careless actions. Pursuing financial compensation for your damages can make the roads a safer place for others in the future.
If you have been seriously injured in a collision or if you have lost a family member or relative in a deadly crash, call 813-221-3200 or contact us online to schedule a free initial consultation. Reach us toll-free by dialing 866-608-5529. The Manatee County Injury Lawyers at Whittel & Melton represent injury victims and their families in Bradenton, Palmetto, Bradenton Beach and the surrounding areas.