David Gwynn, Florida's regional transportation secretary, said that the state is looking to make the 13 mile stretch of highway from Tampa to Pasco County safer by installing three traffic signals at dangerous, crash-prone intersections.
The state is also researching how to widen the U.S. 301 due to the high number of accidents as well as future projections showing as many as 49,300 vehicles using the road by 2040.
Gwynn told the Hillsborough Transportation Planning Organization last week that when he drives U.S. 301 from Tampa to meetings in Pasco County that he finds himself often speeding just to keep up with other motorists sharing the highway and prevent them from erratically passing him.
Shortly after sharing the state's plan – just 16 hours later – a four-vehicle crash happened on U.S 301 just before 3 a.m. killing two people and leaving two others with serious injuries. The accident caused the road between Zephyrhills and the Temple Terrace area to be closed off for over six hours.
According to state data, 16 people have died and another 338 have been injured in 464 crashes on U.S. 301 for a five-year span ending in 2019. This crash rate is twice the statewide average for similar roadways.
From 2015-2019, there were 24 head-on collisions on the highway, with speeding being identified as the main issue. Gwynn said that impatient drivers try to maneuver dangerous passing techniques that can result in serious crashes.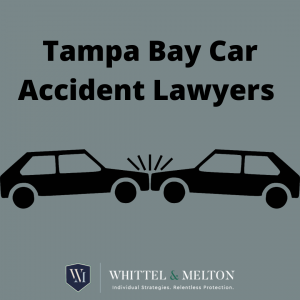 The plan to turn the two-lane road into a four-lane divided highway between State Road 56 in Pasco and Fowler Avenue is in the study stage, according to reports. There is no money currently budgeted for this estimated $199.5 million job.
There are also concerns about the speed limit and whether it should be reduced to 45 mph.
Head-on crashes happen when two cars strike each other from the front straight on. These are some of the most dangerous types of auto accidents, due to the fact that when two cars smash each other head-on this doubles the force of the impact. Imagine you are travelling at 60 mph on the highway and are struck by another car head-on travelling at the same speed of 60 mph. This is now the equivalent of a crash at 120 mph.
If you have been the victim of a head-on crash in the Tampa Bay area, that was no fault of your own, or if you have lost a loved one in a head-on smash up, then you need to enlist the help of a car accident lawyer as soon as possible. You want to make sure that you fully protect your rights, which includes your right to seeking financial compensation for your losses as a result of the accident you were involved in. Our Tampa Bay Car Crash Attorneys at Whittel & Melton can help you. We can walk you through your case and what to expect. We have a long history of working with injury victims and their families in Tampa Bay and throughout the state of Florida.
The more serious your injuries following a car accident, the more money you should be able to recover from the at-fault driver. The driver who caused the collision, or rather, their insurance provider, should be the ones to cover all of your mounting medical bills (both now and in the future), lost wages due to missing time from work, pain and suffering, or even wrongful death if your loved one was killed in the collision.
We want you to know that you deserve to be taken care of after such a traumatic accident caused by another negligent driver. Our Tampa Bay Head-On Collision Attorneys at Whittel & Melton are here to help you through this difficult time. Call us today in Tampa at 813-221-3200 for a free consultation or contact us online.