A Clearwater woman is facing DUI manslaughter charges following a crash that killed a motorcyclist Sunday night.
The 47-year-old woman was arrested after the accident, which occurred around 9:40 p.m. at Missouri Avenue and Belleair Road.
As of Monday morning, she was being held in the Pinellas County Jail without bail.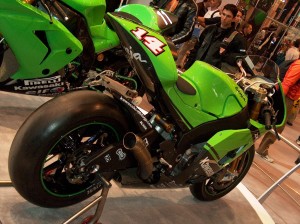 Clearwater police believe the woman was driving a 2001 Buick Century south on Missouri when she turned left at Belleair and crossed into the path of a 24-year-old motorcyclist traveling north on Missouri on a 2007 Kawasaki.
According to reports, the woman showed signs of impairment at the scene and admitted to consuming alcohol before the crash happened.
The intersection was shut down while traffic homicide teams investigated.
According to the National Highway Traffic Safety Administration, every two minutes across the United States, someone is injured in an alcohol-related traffic accident, and someone is killed every 45 minutes. In fact, more than 40 percent of all fatal traffic accidents involve drunk drivers. Even more shocking is the reality that drunk motorists, on average, drive intoxicated 87 times before they are stopped by police and arrested.
If someone you care for has been killed in a motorcycle accident caused by a drunk driver, please know that you are well within your rights to seek damages against the at-fault driver. A Clearwater Drunk Driving Motorcycle Accident Attorney at Whittel & Melton understands that various challenges can present themselves to family members following a tragic accident and can provide you with the legal experience and resources needed so that any negligent parties can be held liable for their recklessness.
Pursuing a wrongful death claim from an intoxicated motorist is not always just about getting even. Rather, it is about taking care of you and your family's future, personal well-being and  quality of life. Obtaining financial compensation for any medical bills, pain and suffering, lost wages and other accident-related damages is a way to overcome any long-lasting financial hardships that usually accompany a serious accident. Pursuing legal action can help you achieve a sense of justice as well as make sure you and those close to you are taken care of both now and in the future.
If someone you love was killed in a motorcycle accident caused by a drunk driver, please call a Clearwater Motorcycle Accident Lawyer at Whittel & Melton today at 727-823-0000 or reach us toll-free at 866-608-5529 to schedule a free consultation to discuss the facts of your case, or contact us online.