The start of 2015 is right around the corner, which means it is important to address that the New Year's holiday is known for being one of the most dangerous times of the year, especially for accidents involving drunk drivers.
According to the National Safety Council, in 2014, the three-day period around New Year's Day was the holiday period with the highest amount of drunk driving deaths. Partygoers who are out celebrating should factor safety precautions into their holiday planning to improve their chances of avoiding a holiday accident.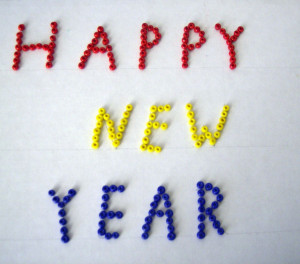 There are numerous dangers that drivers and passengers face when traveling on the roadways during the New Year's holiday. Some of the most common holiday hazards include:
More Traffic: With gasoline prices low, more people have been travelling for the holidays. New Years Eve and New Years Day is no exception. With more vehicles on the roads, there is an increased risk for holiday travelers. Drivers can get easily frustrated or distracted when traffic is congested.
Bad Weather: Rain, hail, snow and ice only add to the hazards of New Year's travel. Even the most skilled drivers are no match for poor road conditions caused by inclement weather.
Drunk Drivers: Holidays and alcohol go hand in hand. Many people use New Year's celebrations as an excuse to get drunk. When drunk drivers choose to get behind the wheel, they pose a serious danger to themselves and others.
Whether you are hosting a New Year's party or attending one yourself, remember that there are numerous things you can do to protect yourself from becoming a New Year's statistic.
Know your limit when it comes to alcoholic beverages.
Designate a driver, take a cab, use Lyft or Uber, call AAA, use public transportation or ask a sober friend to come pick you up.
Report suspected drunk drivers.
If you are planning to attend a New Year's party, arrange to stay at the party location, or stay at a hotel or motel that is within walking distance.
Celebrate the New Year without alcohol.
If you have suffered a significant injury or a loved one has been injured as a result of a New Year's accident caused by someone else, call a Tampa Bay Auto Accident Injury Lawyer at Whittel & Melton at 813-221-3200. We offer a free case evaluation and we can go over all of your options with you and inform you of your right to financial compensation.