A 26-year-old Palm Harbor man was killed Thursday in an early morning crash on his scooter near downtown Palm Harbor.
The man was heading south on Alt. U.S. 19 near New York Avenue when he lost control of the scooter and hit the outside curb at 2 a.m., according to the Florida Highway Patrol.
That impact of the collision caused the scooter to overturn and eject the rider, who was not wearing a helmet, onto the pavement.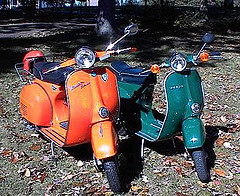 The man was taken to Regional Medical Center Bayonet Point, where he later died from his injuries.
Due to the small size and lighter weight of scooters, collisions involving these vehicles usually result in catastrophic injuries for the drivers and any passengers. Although scooter drivers are responsible for wearing a helmet and practicing defensive driving skills, most accidents are caused by the following:
Motorist Error and Distracted Driving
Roadway Defects, such as potholes, cracks and other issues
Bad Weather and Poor Visibility or inclement weather conditions
Driver Impairment from operating a vehicle under the influence of alcohol or drugs
If you or a family member has been injured in a scooter accident, a Tampa Bay Injury Lawyer at Whittel & Melton can help. Call us at 727-823-0000 to speak with an attorney for free, or contact us online. We serve clients in Hillsborough, Pinellas, Manatee and Sarasota Counties – including Tampa, Brandon, St. Petersburg and Clearwater, Bradenton and Sarasota. We will gladly set up an appointment at a location convenient to you or in your home.