Wrong-way collisions have been highlighted in the news more than usual this year because of five crashes that claimed 11 lives on interstate highways in Hillsborough and Pasco counties.
While this most recent wrong-way crash did not happen on an expressway, a Brandon man was killed and a Lithia man was critically injured on State Road 60 in Plant City early Saturday.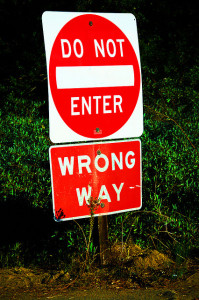 The crash happened near Cable Road just before 5 a.m., leaving the eastbound lanes of S.R. 60 closed for several hours.
According to the Florida Highway Patrol, a 2014 Ford F-250 truck was traveling west in the eastbound lanes of S.R. 60 and crashed head-on with a 2005 F-250.
The wrong-way driver, a 52-year-old Brandon man, died at the scene. The second driver, a 28-year-old man of Lithia, was airlifted to Tampa General Hospital in critical condition. Authorities have confirmed that he is in stable condition.
Wrong-way accidents usually involve more than one other vehicle. Due to the fact that these accidents are high impact collisions, most wrong-way crashes result in serious injury and fatalities. Wrong-way accidents are usually head-on collisions. And while the wrong-way driver may immediately realize he or she is driving in the wrong direction, it is often too late to avoid oncoming vehicles who are not expecting or prepared for a wrong-way vehicle.
In the Tampa Bay area there has been an increasing number of personal injuries and deaths from vehicles being driven the wrong way on our roads. Injuries from these accidents are usually very serious, even deadly, as this case shows. If you have suffered an injury as the result of a vehicle being driven the wrong way on a Tampa Bay road, or if you have suffered the wrongful death of someone you love in a wrong-way accident, a Tampa Bay Auto Accident Lawyer at Whittel & Melton can help you through your medical and/or legal challenges. Call us today at 813-221-3200 or 727-823-0000, or contact us online.