A 7-year-old boy suffered serious injuries after being struck by a minivan on Saturday night, according to Tampa police.
Witnesses told police they saw the boy run across Main Street around 5 p.m. with several other children. The boy was crossing the street when a gray 2015 Dodge Journey Minivan traveling west passed the intersection of N. Rome Ave and hit him.
The driver of the minivan, a 28-year-old man, apparently stopped and attempted to give the boy CPR.
Tampa police have not released any additional information regarding what led up to the crash or the boy's injuries.
The boy was taken to St. Joseph's Hospital.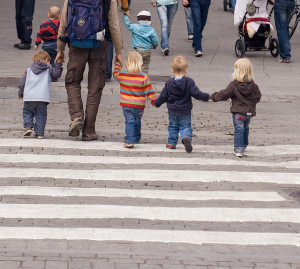 Police did say there are no signs of impairment due to drugs or alcohol of the driver and speed is not a factor in this crash.
The crash remains under investigation at this time.
Most young children do not fully understand the dangers associated with street crossings. Children tend to travel in groups or pairs and may become distracted while talking with friends or chasing others into the street, and they often do not realize they are in the way of oncoming traffic.
According to the U.S. Centers for Disease Control and Prevention, around one-fifth of traffic fatalities among children ages five to nine years old are pedestrian traffic accidents. Children who are hit by an automobile and survive could potentially suffer very serious injuries, including brain damage, internal injuries, broken bones, disfigurement and loss of motor skills. It is quite rare for children hit by cars to walk away unscathed.
If your child has been involved in a pedestrian vs. auto accident, a Tampa Bay Pedestrian Accident Attorney at Whittel & Melton can make sure that every responsible party is held accountable. Call us locally at 813-221-3200 or contact us online to request a free consultation.