A 38-year-old Gibsonton man was killed Wednesday evening while walking along the northbound shoulder of U.S. Highway 41.
According to the Florida Highway Patrol, the man was struck by a vehicle at 6:18 p.m.
Troopers believe the man was not using an available sidewalk when he was hit by a Ford Focus driven by a woman who claims she did not see the victim.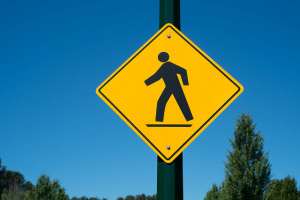 The man was taken to Tampa General Hospital, where he later died from his injuries. The woman was not injured.
As of now, no charges have been filed.
If an innocent person is killed because of somebody else's negligent, careless or deliberate actions, it is only fair to hold that party responsible for the victim's death. While every case has a unique set of facts, if negligence is found to be a factor in the collision, then the family of a pedestrian accident victim may be justified in filing a wrongful death claim against the at-fault driver who caused the fatality.
It is important to note that anytime a person travels on foot near a roadway, they are assuming some amount of risk by doing so. There are several thousand pedestrians who are killed in motor vehicle collisions every year in this country, and even more are injured in pedestrian accidents each year.
One of the most common causes of tragic pedestrian accidents is distracted driving. Motorists can become distracted when behind the wheel in numerous ways, including talking on cell phones, texting, eating food and even applying makeup. The simple act of changing stations on a car radio can be enough to distract a driver to the point where they fail to take notice of a serious traffic situation directly in front of them.
If you have lost a loved one in a tragic pedestrian accident, a Tampa Bay Wrongful Death Lawyer at Whittel & Melton can assist your family with an accident claim. Please call us at 813-221-3200 to schedule a free, no-obligation consultation to discuss your concerns or contact us online.