A Palmetto woman who was involved in a motorcycle crash last weekend passed away from her injuries.
The 52-year-old woman was riding as a passenger on a motorcycle Saturday morning at 1:45 a.m. when the driver lost control and crashed on 54th Avenue N just east of 16th Street N.
St. Petersburg police believe the 52-year-old driver of the 2014 Harley-Davidson was traveling east in the curb lane when he failed to negotiate a slight bend in the roadway and struck the south curb.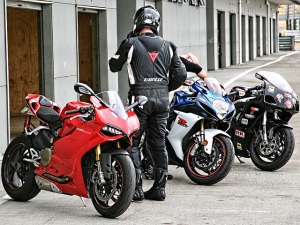 He lost control of the motorcycle and it exited the roadway. The motorcycle then slid on its right side, hit a road sign and came to a stop at 54th and 15th Street N. Both the man and woman were ejected from the motorcycle. The man was treated for his injuries at the scene. The woman was taken to Bayfront Health St. Petersburg where she was pronounced dead at 2:34 p.m.
The investigation is still underway.
Unfortunately, motorcycle accidents happen all too frequently because drivers fail to notice motorcycles and do not take reasonable care for the safety of motorcyclists. According to a study by the National Highway and Traffic Safety Administration, motorcyclists are actually 37 times more likely to be fatally injured in a collision and 9 times more likely to be injured.
Sadly, most motorcycle accident victims suffer from serious or even fatal injuries. Insurance companies are quick to try and settle these claims for cheap. If you or a family member has been injured or killed in a motorcycle accident, a St. Petersburg Motorcycle Accident Lawyer at Whittel & Melton can help. Call us today at 727-823-0000 to discuss your case with us for free or contact us online. We handle all motorcycle accident cases on a contingency basis, meaning you pay nothing unless we get results.