Two Plant City High School students were killed in a motorcycle crash Friday at the intersection of Bay to Bay Boulevard and Lois Avenue, where a traffic signal and other safety improvements are under review.
The city of Tampa staff in conjunction with Hillsborough County have been trying to secure funding for years to improve the safety at this dangerous intersection, but the money just isn't available, according to reports.
Ove the past two months, Tampa city staff have been looking at taking temporary measures to keep pedestrians safe from the short distance near a school and park, such as a pedestrian-activated crossing (a rectangular flashing beacon) like the ones you can see Bayshore Boulevard.
The Plant City High School students were heading east on Bay to Bay at high speeds when a car stopped at the Lois Avenue stop sign drover into them. The 17-year-old driver and 15-year-old passenger died from their injuries in the crash.
While a traffic signal would modify the way vehicles can access the intersection, the temporary safety measures the city is considering would not have prevented the crash from occurring, according to the city of Tampa mobility director. He also said that the city has no money available for these safety projects.
Bay to Bay Boulevard is a county-owned road within Tampa's city limits. There is an agreement between the city of Tampa and Hillsborough County that the city will design the improvements needed and the county will find the ways to fund them.
This specific intersection would need two flashing pedestrian beacons that each cost around $15,000. The cost of a traffic signal at Bay to Bay and Lois is projected to cost around $550,000.
The city says it is very committed to improving pedestrian safety and are taking strides to reduce the number of pedestrians killed in Tampa – 80 so far this year – to zero.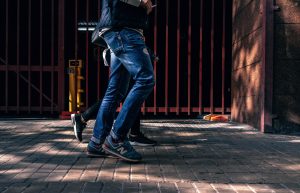 The streets of Tampa can be a dangerous place for those traveling on foot. Pedestrians can do everything right – follow all traffic laws and take all the necessary steps to protect themselves – and yet still can be seriously injured or killed by a driver who has a momentary lapse of concentration. Pedestrians, bicyclists, and motorcyclists who have been struck by a car, truck or SUV need to understand their rights as well as their legal options for pursuing financial compensation for their suffering.
Pedestrian accidents are most often the result of negligence on the part of a driver. These accidents may occur because of driver error, driver distraction, driver inattention, or simply disobeying traffic laws. When these accidents happen, it is important to gather critical evidence to show that the driver's actions cause the damages suffered. Evidence for these cases may include:
Witness Statements: anyone who saw the accident happen can provide valuable testimony on what they say happen. It is very important to get any witness statements right away so that their memories of what happened do not fade away.
Vehicle Evidence: Scrapes and dents on a car can show what happened in a collision. Therefore, the vehicle involved in the crash must be investigated and documented before any repairs are made.
Footage from Security Cameras Nearby: A crash may have been captured by neighboring businesses or cameras at parking lots or even traffic cameras operated by the city of Tampa. This footage is usually only stored for a brief period so it must be obtained immediately after an accident to help your case.
Our experienced Tampa Pedestrian Accident Injury Lawyers at Whittel & Melton understand how these cases work and what is needed to preserve crucial evidence. We will get to work right away gathering everything that is needed to ensure that the negligent driver is held accountable for the injuries they have caused. If you or a loved one have been hit by a vehicle in Tampa, we can help you make sure that driver is held responsible for your suffering. Call us now at 813-221-3200 or contact us online for a free consultation.