New Year's Eve is upon us and our Tampa Bay Injury Lawyers at Whittel & Melton want you to start 2022 off stress free. We want you to enjoy the celebrations and reflections of this past year, but also keep in mind the bright possibilities for the year to come. With that said, stay alert to what is going on around you and be extra to avoid ringing in the New Year with the added cost of a DUI arrest or an unnecessary injury.
Drinking
New Year's Eve often involves popping champagne bottles. While this is a lovely tradition, be mindful that the corks can go all over and hit eyes. Be sure to aim corks away from people to avoid a tragedy. Another wise tip: keep an eye on your drink at all times, especially if you are at a large party or bar. Make your own drink or have the bartender do the mixing and do not leave your drink unattended.
Driving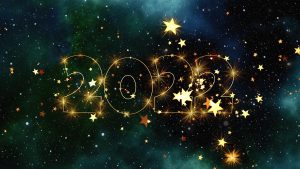 Just know that you can avoid a DUI arrest by not drinking and driving. Buzzed riving is still drunk driving, so even if you don't feel drunk you can still be detained. Police will be out in full force on New Year's Eve, so make alternative travel plans if you do plan to drink. Arrange an Uber or Lyft ahead of time or call a cab service. You can even use AAA's Tow to Go program, as a last resort.
If you do find yourself in legal trouble, make sure you contact us right away for help.
Also, even if you are sober on the roads for NYE, then be alert and careful. Look out for swerving vehicles and other reckless motorists. It is a great idea to make sure your cell phone is fully charged and that your car has an emergency kit readily available.
Fireworks
In our experience, it is just best to leave fireworks shows to the professionals. However, Florida law does designate three holidays where backyard fireworks are considered legal – New Year's Eve, New Year's Day and Independence Day. If you must light off your own fireworks, just be VERY careful and follow the list of approved sparklers and keep a fire extinguisher on hand.
Bar Brawls
You do not want to get involved in a bar fight. Try and keep your cool and steer clear of conflict this NYE. If you do happen to get involved in a bar fight this NYE or any other time, then please contact us right away for the legal help you need.
Pets and NYE
If you are having a gathering or party and you have pets, then keep them in a room that is secure and away from all the action. Loud sounds and intoxicated guests can agitate your animals and make them more prone to attack.
If you end up in legal trouble or suffering an injury that is the result of another person's negligence this NYE, make sure you call us right away at 727-823-0000. We can help you in Tampa, Clearwater, St. Petersburg and elsewhere in Hillsborough, Pinellas, Manatee and Sarasota Counties.
Have a Safe and Happy New Year!