If Tropical Storm Nicole knocks out your power, you want to make sure that you and your emergency generator are ready.
A portable generator can be your best mechanical friend if you have lost power during a hurricane or storm, but it can also cause serious harm if you do not know what you are doing.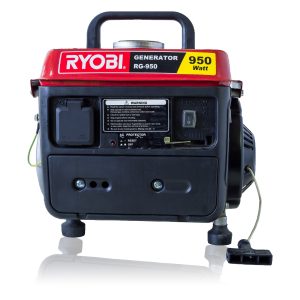 It is critical that you know how to use a generator properly. Here are some tips to help you use a generator safely:
DO:
Start your machine and run it for a short period of time periodically throughout the year, so you know that the machine is working properly and ready to go when you need it.
Check the oil frequently.
Have fresh fuel on hand to power your generator. If your generator runs on gas, then you will need to plan for about 21 gallons a day for it to operate 24 hours.
Check your generator's capacity before you power any devices. If your combined wattage for devices that you are powering exceed the capacity of your generator, then this is a recipe for disaster.
Make sure your extension cords are heavy-duty and properly grounded.
If you want to connect an emergency generator to your home's main electrical system, then make sure you hire a qualified technician to install a transfer switch.
DON'T:
Keep a running generator in your garage or inside your home. Generators need to be at least 15 feet away from enclosed structures as they emit odorless carbon monoxide exhaust fumes that can be deadly.
Keep fuel stored in your home or garage near appliances, like a water heater, furnace, or any other potentially combustible appliances.
Power a generator directly to your home's electrical box as this is a fire hazard.
Run a generator in rain. Electrical panels that get wet could not only damage the machine, but deliver an electric shock.
Refuel a generator when it is running. If fuel spills on a hot motor, then this can spark and explosion or fire.
If you have any power outages or downed power lines in your area, then you can report them to Tampa Electric (TECO) at 1-877-588-1010. You can also report storm debris, fallen trees, and street flooding to the City of Tampa at 1-833-TPA-INFO (872-4636).
After your home or other property has suffered the aftermath of wind and/or water damage from a tropical storm or hurricane, let our Tampa Bay Hurricane and Storm Damage Claims Lawyers at Whittel & Melton help you file a claim with your insurance company right away. We can make sure that your claim is not unfairly rejected or only partially paid. Call us today in Tampa at 813-221-3200 or contact us online to set up a free consultation.