A 25-year-old Tarpon Springs man was killed Tuesday afternoon after a massive roll of steel fell on top of him.
Reports indicate that the man was standing on the tines of a forklift next to a flatbed truck, preparing to unload rolls of steel when the accident occurred.
According to Pinellas Park Police, the man was trying to unload some rolls of steel when he cut a band that was holding the bundle together, causing one of the rolls to fall and crush him against the forklift.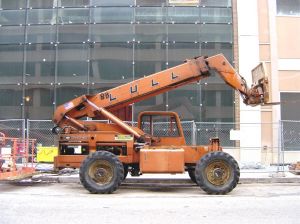 The man was a three-year employee of USP Structural Connectors.
Accidents involving industrial vehicles like forklifts may not be as frequent as car or motorcycle accidents, but they can occur, and when they do they are often fatal or cause serious injuries due to the weight of the machinery involved. In the United States alone, industrial accidents account for more than 1,000 deaths each year. These dangerous accidents usually happen because of the serious safety issues that often surround industrial and construction sites. More than 7 million people across the U.S. work in industries or on construction sites, and there are numerous different types of accidents that can deliver serious injuries or even death to workers.
Industries and construction sites are notorious for causing severe injuries or death to workers and contractors because of the possibility of explosions, faulty machinery, electric shock and other workplace hazards. If you or a member of your family has been injured or killed in an industrial accident due to negligence by an employer or company, you must protect your legal rights and contact a Tarpon Springs Wrongful Death Lawyer at Whittel & Melton for complete assistance filing your personal injury or wrongful death lawsuit.

While no one will ever be able to understand the suffering that your family is going through after losing a father, spouse or other loved one, at Whittel & Melton, we can offer you and your family the compassion and guidance needed to help you obtain the answers you are seeking and recover the financial compensation you deserve. We handle all kinds of workplace accidents, such as those involving:
• Construction accidents, including forklift accidents
• Electrocutions
• Factory Accidents
• Refinery explosions
• Burn Injuries, including chemical exposure
• Defective Machinery Accidents
If someone close to you has been involved in a workplace accident, you can trust that our wrongful death lawyers will provide the honest, sympathetic support and representation your family needs and deserves. We will aggressively pursue monetary compensation for lost wages, loss of companionship, burial expenses and other damages. For a complimentary confidential consultation, contact a Tarpon Springs Wrongful Death Lawyer today at 727-847-2299 or visit us online.