A St. Petersburg man died Sunday evening after he was struck by three cars while standing in Gandy Boulevard.
According to troopers, the 50-year-old man was standing between the inside and outside lanes of eastbound Gandy Boulevard at Snug Harbor Road Northeast shortly after 7 p.m. when he was hit by a Cadillac driven by a 54-year-old St. Petersburg man. The man told police that he failed to see the pedestrian until moments before the impact, and could not avoid hitting the man despite his attempts to swerve his vehicle away from the man's body.
The deceased fell into the inside lane and was hit twice more, first by a Volvo and then by a Toyota.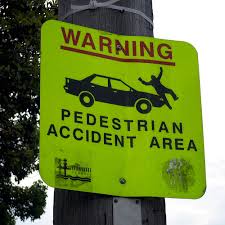 Troopers said the man suffered fatal injuries and died at the scene.
Sadly, there is no way to undo the death of a loved one. While accepting the wrongful death of a loved one is never easy, with the right legal support on your side, you can recover just compensation so you can focus on your own personal recovery and supporting your family.
It can be a battle when it comes to dealing with insurance companies following the wrongful death of a family member. What you need to realize is that insurance adjustors are out to protect their client's best interests, not you and your family's. It is never a good idea to accept any deals or sign any paperwork without legal counsel present. A wrongful death lawyer can make sure you are not bullied by the insurance company into accepting a lowball settlement that won't fully cover accident-related expenses and damages.
A St. Petersburg Wrongful Death Attorney at Whittel & Melton knows how difficult it can be dealing with the aftermath of a family members unexpected death. Through compassion and commitment, we proudly help family members of those killed by another's negligence obtain rightful compensation. We can help you hold any responsible parties accountable for their careless or reckless actions so that you can be awarded full compensation for pain and suffering, medical bills, funeral expenses, lost earnings and other damages related to a loved one`s accidental death. Call us today at (727) 823-0000 for a free consultation and to learn more about your legal rights.