While Louisiana and other parts of the Gulf Coast are still feeling the effects of Hurricane Ida, Hurricane Larry, another monstrous storm, is stirring up dangerous waters up and down the entire eastern seaboard as it heads toward Bermuda.
Hurricane Larry has been knocked down to a Category 2 Hurricane from a Category 3, with maximum winds clocked at 110 mph as the storm churns 425 miles southeast of Bermuda, leaving that area with a Tropical Storm warning.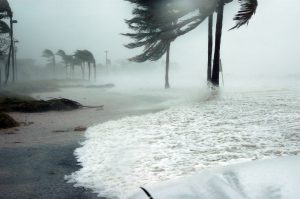 On Wednesday night, Tropical Depression Mindy made landfall as a tropical storm in St. Vincent Island, Florida. The storm brings winds of as high as 35 mph and is expected to cause an estimated 6 inches of rainfall across the Florida Panhandle as well as parts of southern Georgia and South Carolina.