SERVING CLEARWATER BEACH, ST. PETERSBURG, TAMPA AND SARASOTA
WHITTEL & MELTON, LLC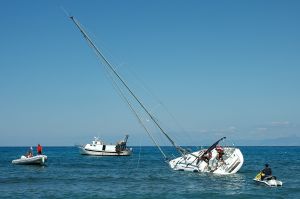 Tampa Bay's rivers and lakes and the Gulf of Mexico offer tourists and residents the ultimate destination for diving, fishing and boating excursions.
While water recreation holds the promise of enjoying nature, negligent behavior by boat operators can quickly ruin good times. If you or someone close to you has been injured in a boating accident due to the negligence of another person, you may have legal recourse for the losses you have suffered.
Have you been injured in a boating accident? We are ready to help.
If you or someone you love has been injured in a watercraft accident, it is imperative that you contact a boating accident attorney who can explain what you are legally entitled to under the laws of Florida. Whittel & Melton represents Hillsborough and Pinellas county victims injured on wave runners, sailboats, motor boats, fishing charters and casino boats and have experience aggressively fighting insurance companies and other wrongdoers to obtain fair and just settlements for our clients.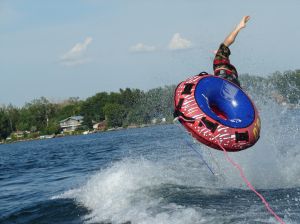 In our experience, these cases are usually complex and require a thorough investigation to determine how the accident occurred, and who is at fault. In addition, the negligent party's insurance carrier have teams of adjusters and attorneys whose sole purpose is to play games and delay, limit or deny you the compensation you are entitled to.
You don't have to take on insurance companies alone. Call our attorneys 24 hours a day, 7 days a week, toll free, (866) 608-­5529
Our attorneys understand what is needed to build a strong case for people who have been injured in all types of watercraft accidents, including accidents involving:
Jet Skis
Sailboats
Motorboats
Cruise Ships
Casino boats
Water Skis, and
Charter Vessels
We stand behind our clients.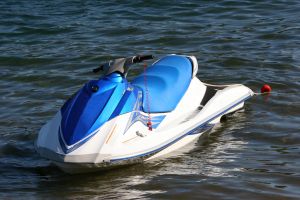 At our free consultation, we will listen to how you were injured and collect other factual information. Then, we will give you our opinion on what legal choices you have going forward. Once retained, we go to work for you by collecting relevant law enforcement reports and witness statements and by speaking to experts to build a strong case. You can be assured that we are available 24 hours a day to our clients and have the firm-­‐wide policy of promptly returning all calls to our office.
Don't delay in retaining an attorney. Time is of the essence.
If your or a family member has been harmed due to a boat operator's negligence, contact the Tampa Bay boat accident attorneys at Whittel & Melton to start exploring your legal options. We handle boating accident cases throughout Tampa Bay, including: Carrollwood, Brandon, Plant City, Temple Terrace, Lutz , Ruskin, Valrico, Apollo Beach, Safety Harbor, Clearwater, Clearwater Beach, St. Pete Beach, Tierra Verde, Belleair, Belleair Bluffs, Pinellas Park, Oldsmar, Palm Harbor, Tarpon Springs, St. Petersburg, Feather Sound, Bradenton, Bradenton Beach, Sarasota, Venice and Longboat Key
Call our attorneys 24 hours a day, 7 days a week, toll free, (866) 608-­5529