Hillsborough County residents are growing more irritated with the increase in traffic on Sligh Avenue near I-275.
The main concern is the waiting through lights at intersections, specifically the intersection of Sligh and Nebraska avenues which can take three or four lights to get through for waiting drivers.
One issue is that there is a dedicated turn lane but no dedicated turn signal for drivers going left onto Nebraska Avenue. This can cause traffic congestion during peak hours.
A new apartment complex is being developed nearby, which residents believe will add to traffic.
Sligh Avenue from Armenia Avenue to Nebraska Avenue is now being studied by the Hillsborough Transportation Planning Organization (TPO) to examine how safety and traffic flow can be enhanced. They are also looking into Waters Avenue.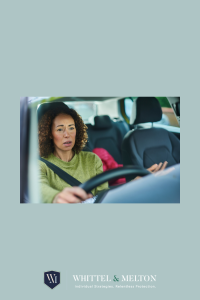 Tips for Navigating Traffic Jams in Tampa
According to AAA, American drivers spent an additional 26 hours in their cars due to traffic congestion in 2020. That is a decrease from 2019, but it is still more than a day. Being caught in traffic is unavoidable at times, so here is how to handle it safely.
Avoid aggressive driving and lane changing.
Maintain a safe space of at least three seconds between yourself and the vehicle in front of you. This will assist you in avoiding repeated braking and rear-end crashes.
Keep a close watch on the traffic ahead. When automobiles in front of you brake, take your foot off the pedal to gently slow down before braking. Take care not to brake suddenly.
Maintain your concentration. Avoid distractions such as eating or using your cell phone while driving.
When changing lanes or merging, use your blinkers.
Use your mirrors to keep an eye on the surroundings of your vehicle. Before changing lanes or merging, perform a head check to assess your blind zones.
To merge into traffic safely, use the length of the acceleration lane.
Plan and be responsible with technology. Check traffic applications on your phone or listen to radio news before you leave to avoid busy regions. If you are concerned about experiencing heavy traffic on your commute, plan an alternate route on your GPS before you leave.
Stay centered in your lane and avoid cutting corners when driving in narrow lanes.
If you live or work in Tampa, then Sligh Avenue may be unavoidable to your route. However, knowing that this area is more prone to traffic jams can help you be prepared and drive cautiously.
If you are injured in a car accident in Tampa caused by another driver's negligence, you will need a tough, competent car accident attorney on your side fighting to get you the maximum compensation you deserve. Our Tampa Auto Accident Attorneys at Whittel & Melton can help you with your car accident claim today. Call us for a free consultation in Tampa at 813-221-3200 or contact us online 24/7.