According to a recent update from the National Weather Service, during a period of severe weather last week, six tornadoes made landfall in the Tampa Bay region – not just 2 that were noted last week.
Four EF-0 tornadoes were recorded nearby, in addition to the two EF-2 tornadoes that were reported in Pinellas County and Citrus County.
The NWS reports that Sarasota, Oldsmar, Trinity, and Clearwater all saw EF-0 tornadoes. None of them were longer than 0.5 miles.
Initially, an EF-2 tornado in Crystal River and a tornado travelling from Clearwater to Dunedin were both recorded on October 12 in the early morning hours. They both experienced maximum winds of 115 and 125 mph.
The four EF-0 tornadoes' maximum wind speeds were 85 mph.
The storms left behind significant damage to homes and properties as well as downed power lines, trees, debris, and flooding.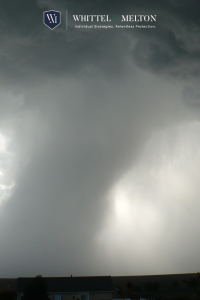 When natural disasters strike, like hurricanes, major storms, and tornadoes, they usually leave behind a slew of damage to homes, businesses, and personal property. These natural disasters are typically considered by insurance companies to be significant amounts of loss brought on by weather-related dangers.
When these disasters happen, insurance firms and their adjusters are overburdened by the hundreds or thousands of claims that are being made at once. Insurance adjusters frequently ignore important aspects of each claim since they are managing many claims at once, which leads to inevitable mistakes and valid claims being delayed or outright rejected.
The financial health of an insurance firm may also suffer greatly from these catastrophes. Due to the financial pressure insurance companies are under to keep their payouts minimal, perfectly valid payments may be delayed, underpaid, or incorrectly denied.
What Should You Do if a Tornado Has Damaged Your Home or Property?
Before returning to the property, make sure it is safe to do so.
When you get back to your home, prevent any further damage from accumulating. Do your best to repair any damage you notice (cut off the water if pipes may have burst, board up broken windows, etc.). Failing to prevent further damage could hurt your claim.
Describe in detail the losses and damages you have incurred. If you can, take pictures of the damage, including your damaged possessions. The more proof you have of your losses, the better.
You should spend some time learning about your policy and comprehending the coverage you purchased with it. Before making a claim, review the benefits and losses that are covered by the policy.
You should also be prepared to provide the insurance adjuster with the proper paperwork along with applicable financial information. This can prevent unnecessary holdups and help save a lot of time.
Submit a formal claim to your insurance provider. Give details and evidence of your losses, including damage to your house, property, and possessions.
Contact our Tampa Storm Damage Attorneys at Whittel & Melton for a free case evaluation if you have suffered a loss—such as damage to your home, business, automobile, or possessions—and disagree with an insurance provider regarding your coverage. We can examine your insurance claim and explain your rights to you. We can also assist in surrounding areas, including Pinellas and Citrus Counties. Call us now at 866-608-5529 to learn more about how we may be able to help with your claim or contact us online.