A new rideshare service called 'DASH' is projected to launch in downtown Tampa starting in October where you can request a Tesla ride from a professional driver for just a few dollars.
DASH stands for Downtown Area Shared Hubs and will be managed by the Tampa Downtown Partnership, a private nonprofit comprised of businesses and groups working to improve Tampa's downtown.
An app will be available for riders to request a DASH ride between more than 20 hub locations in downtown Tampa neighborhoods.
Interim Tampa Downtown Partnership President Shaun Drinkard stated that drivers will also be educated as tour guides. They will apparently have information on what is going on around town and will be enthusiastic ambassadors ready to educate riders on the city of Tampa.
Drinkard stated that the idea is to make fast journeys around Tampa easier and less expensive than other ride-sharing services such as Uber. The goal of this operation is for short runs, like if it is raining or too hot to get to your car parked on the other side of downtown or to a nearby restaurant where you have reservations.
The vehicles will be Model Y Tesla's that have been painted yellow to stand out and for security purposes. The Model Y is a zero-emission, all-electric vehicle, making it a green mobility alternative.
Locations, pricing, and operating hours will be revealed in the following weeks. The service is set to go live in October.
Serious Injuries and Fatalities from Model Y Tesla's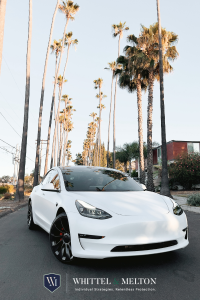 While the National Highway Traffic Safety Administration (NHTSA) gave the 2021 Tesla Model Y 5-Seat SUV a 5-star overall safety rating, reports suggest that these vehicles have been involved in multiple major injury and fatal collisions. Among the most recent disastrous collisions with the Tesla Model Y are:
A North Carolina student suffered serious injuries in a pedestrian collision involving a 2022 Tesla Model Y on March 16, 2023. The incident apparently occurred after Tesla failed to stop for a stopped school bus. The student was flown to the hospital by air ambulance for treatment of life-threatening injuries. The motorist was arrested on suspicion of reckless driving and passing a stopped school bus.
Two people were killed on June 14, 2023, when their 2021 Tesla Model Y slammed into a tree in Santa Clara, California. The incident was described as a single-vehicle collision that occurred near Forbes Avenue on the San Tomas Expressway. Unfortunately, a 44-year-old woman and her 12-year-old daughter were killed in the crash.
Two people were killed in an automobile collision on Highway 26 near milepost 10 in Clatsop County, Oregon, on May 28, 2022. A 2020 Tesla Model Y allegedly lost control and collided with a Hyundai Tucson in the approaching lane. According to Oregon State Police, both drivers died as a result of the accident.
Establishing liability in rideshare accidents can be tricky. Your best bet following an accident is to seek help from our Tampa Rideshare Accident Attorneys at Whittel & Melton. We can advise you on what specific damages are available to you and help you get the maximum payout. Call us today at 813-221-3200 or contact us online for a free consultation.