Hillsborough and Charlotte counties have been given individual assistance approval by FEMA, according to the Florida Division of Emergency Management. Renters and homeowners who have suffered losses may apply for financial aid, short-term housing, basic home repairs, and other disaster-related expenses.
A disaster recovery center is being established by the Hillsborough County and the Florida Division of Emergency Management to help locals whose property was damaged.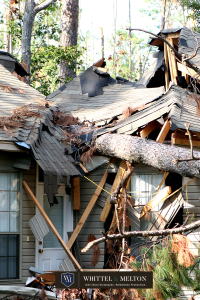 When requesting FEMA disaster assistance, the Florida Division of Emergency Management advises:
Go to gov
You can use the FEMA app or call 800-621-3362 – phone lines are open 7 a.m. to 11 p.m. seven days a week.
For the most up to date information regarding Florida's recovery from Hurricane Idalia, visit org/updates and fema.gov/disaster/4734
Hurricane Idalia caused significant damage. The storm was one of the most damaging weather events to impact this region of Florida in the past century due to a storm surge and strong winds. The storm's effects were felt far and wide, prompting the issuing of evacuation orders in at least 30 counties in western and central Florida before it even made landfall. During and after the storm, up to 565,000 utility customers had power outages. Intense rain and damaging winds caused damage throughout the area, and National Guard troops were called in to conduct water rescues. According to preliminary reports, insured property losses in Florida were anticipated to total $9.36 billion.
With maximum sustained winds of 125 miles per hour, Hurricane Idalia made landfall in Florida's Big Bend as a deadly Category 3 hurricane. Many locals were left homeless by the hurricane, and their personal belongings were also destroyed. Others experienced significant property damage, such as roof damage, crumbling floorboards and walls, and interior flooding. Our Tampa Storm Damage Lawyers at Whittel & Melton can assist you in safeguarding your rights and obtaining the recovery support you need if you were impacted by Idalia. We urge you to contact us today online or call 813-221-3200 to get help with a storm damage claim. We can assist with getting aid from FEMA as well as explore other recovery options that may be available to you.