The Florida Department of Transportation (FDOT) is currently working on improving 10 intersections along 4th Street in St. Petersburg in an effort to make the area more walkable for pedestrians and cyclists.
In order to stop drivers from speeding through 4th Street, crews are installing curb bulb-outs, features that narrow the roadways giving pedestrians more space to walk. An FDOT spokesperson said these curb bulb-outs will also help to stop speeding drivers as they will yield more to pedestrians, thus reducing the high number of collisions.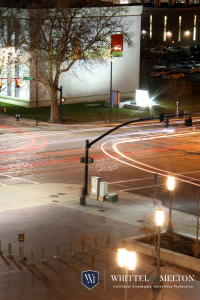 FDOT data shows that from 2015-2019 there were 364 traffic accidents that occurred along 4th Street, 17 of these involved pedestrians.
Also, a part of the project are new signs to make drivers more aware of bicyclists and pedestrians.
A similar project was recently completed on 3rd Street, which prompted city officials to seek the same work on 4th Street. FDOT officials aim to make downtown more walkable than it currently is.
The construction on 4th Street is anticipated to be completely by early next year.
So far in 2023 Pinellas County has seen 522 traffic crashes, resulting in 4 fatalities and 313 injuries, according to reports from the Florida Department of Highway Safety and Motor Vehicles (FLHSMV). We are just 26 days into 2023 and the county has seen 17 bicycle crashes, 13 motorcycle collisions, and 17 pedestrian accidents resulting in 3 deaths.
In 2022, Pinellas County had 15,660 traffic crashes resulting in 121 deaths and 9,212 injuries. Bicycle crashes reached 578 resulting in 13 fatalities. Motorcycle crashes reached 435 resulting in 31 deaths. Pedestrian crashes totaled 474 with 36 fatalities.
In 2021, Pinellas County had 16,464 traffic accidents resulting in 158 fatalities and 9,428 injuries. Bicycle crashes reached 546 with 16 deaths and pedestrian accidents totaled 499 with 61 deaths.
Those residing in or visiting St. Pete may choose to walk to work, walk to school, walk to run errands, walk with friends for exercise, or just walk their dog. When there are unsafe barriers that prevent pedestrians or bicyclists from getting where they need to go safely, something must be done. If you have been injured or lost a loved one due to unsafe road conditions or negligent drivers, our St. Petersburg Pedestrian Accident Lawyers at Whittel & Melton can help you. Call us now at 727-823-0000 or contact us online to learn about whether you deserve financial compensation for your losses.