This week, Tampa's Dash ride-share will launch on downtown streets using bright yellow Tesla SUVs.
According to a news release, Dash (Downtown Area Shared Hubs), will begin picking up passengers at 20 locations on Thursday with a full-time daily schedule beginning on Friday with limited hours.
Passengers can arrange rides that cost $2 each by logging onto the Dash app through the app store on their iPhones. The Downtown Core, Downtown River Arts Neighborhood Association, Channel District, Water Street, Encore, West River, and Tampa Heights are the seven communities in downtown where the app will locate the closest hubs.
Up to four passengers can travel together using the app. The service is expected to be used for places like lunches, meetings, sightseeing, errands, and events, according to the developers.
According to the Tampa Downtown Partnership, a nonprofit organization that maintains the downtown area under a contract with the city, the all-electric Tesla automobiles will be driven by "driver-ambassadors" who have received guide training. Through the app, users can also request a wheelchair-accessible van.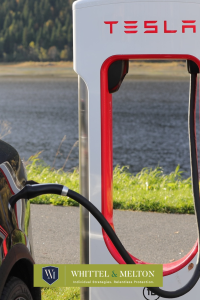 Dash will only be available Thursday from noon till 11 p.m. Regular hours are anticipated to start on Friday. Service will be available Monday through Saturday from 7 a.m. to 11 p.m. and Sunday from noon to 9 p.m.
Our Tampa Rideshare Accident Attorneys at Whittel & Melton represent individuals hurt in collisions involving rideshare drivers. Whether a negligent rideshare driver caused an accident that wounded you or you were physically victimized by an assault or robbery, we can assist you in seeking damages from the responsible parties.
Tips for Safe Ridesharing
To ensure your safety when using ridesharing services like Uber, Lyft, and now Dash, we suggest following the tips below:
Verify that the make, model, color, and license plate number of the car match those shown in the ridesharing app before getting in.
Verify the driver's rating and stay away from hiring anyone with a rating of less than 4.5.
Ride in the back seat if possible, and always buckle your seatbelt.
Prior to using a ridesharing service, refrain from drinking heavily.
Sending a text message or sharing your location with others is a good idea so that others know what your plans are.
Do not divulge any private information to a driver, like your address, phone number, or any travel plans.
Make sure the driver is on the right path to your destination by being attentive of your surroundings. Use a GPS app on your phone to track the path if you are traveling in an unfamiliar location.
Avoid traveling alone in a car with a driver and try to travel in groups if you can.
When negligence causes harm to passengers, we think rideshare companies should be held accountable. Our Tampa Rideshare Accident Lawyers at Whittel & Melton will do everything in our power to see that you get the justice you deserve. To request a free consultation, call us now at 813-221-3200 or contact us online 24/7.